Retail AV
Retail AV Technology
Audio Visual Solutions for Retail Environments
Whilst fashion is usually the first thing that comes to mind when you think of retail, there are many other businesses under that bracket that have a need for display technology. With outlets like estate agents, car showrooms, salons and more to consider, the opportunities for visual signage in the retail industry is huge!
In the fashion sector, we've supplied specialist projection solutions to luxury department store Harrods, as well as manufacturing bespoke transparent screen technologies for household names like Nike and Adidas. Shopping centres also have a growing need for our products in order to capitalise on advertisement opportunity as well as using items like our interactive kiosks as way finders to create a more pleasant environment.
Our solutions are also favoured by car showrooms, working with brands like Mercedes Benz, Rolls Royce, Jaguar and Volkswagen to name a few. Many businesses like banks, estate agents and supermarkets are maximizing window advertising sometimes even creating interactive windows to draw in custom and create memorable experiences. Our Mirrorvision range offers solutions like Mirror TV's, Interactive Mirrors and Mirror Video Walls, all of which can be integrated perfectly into hair & beauty salons providing everything from entertainment to upselling opportunities.
Read more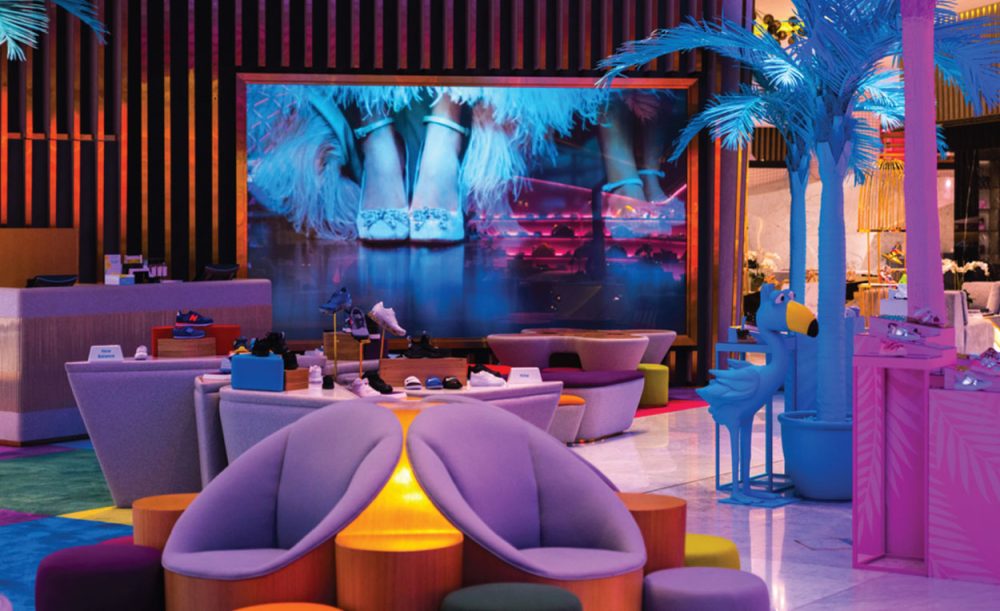 Fashion Stores
Fashion stores are continually looking for new and innovative ways to inspire purchases, generate brand awareness and increase customer loyalty through Digital Signage. With Pro Display's unique and innovative AV technology solutions, fashion stores are able to stand out from the crowd easily through creative application of products that present visual effects not usually seen. Ideal for working into merchandising, self-service applications, communicating offers or even helping to launch new products,  Pro Display's range of products offer something for everyone.
Read more

> > >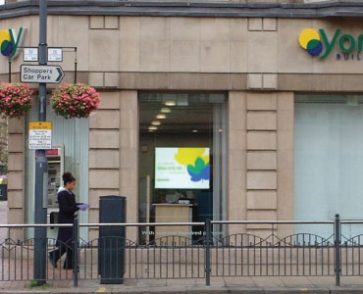 Banking
Digital Signage & Interactive Technology for the Retail Banking Sector. Each of the major banks across the globe are beginning…
Read more

> > >
Estate Agents
Window Display & Interactive Technology for Real Estate Agents. Our Interactive Window technology is a popular choice for estate agents…
Read more

> > >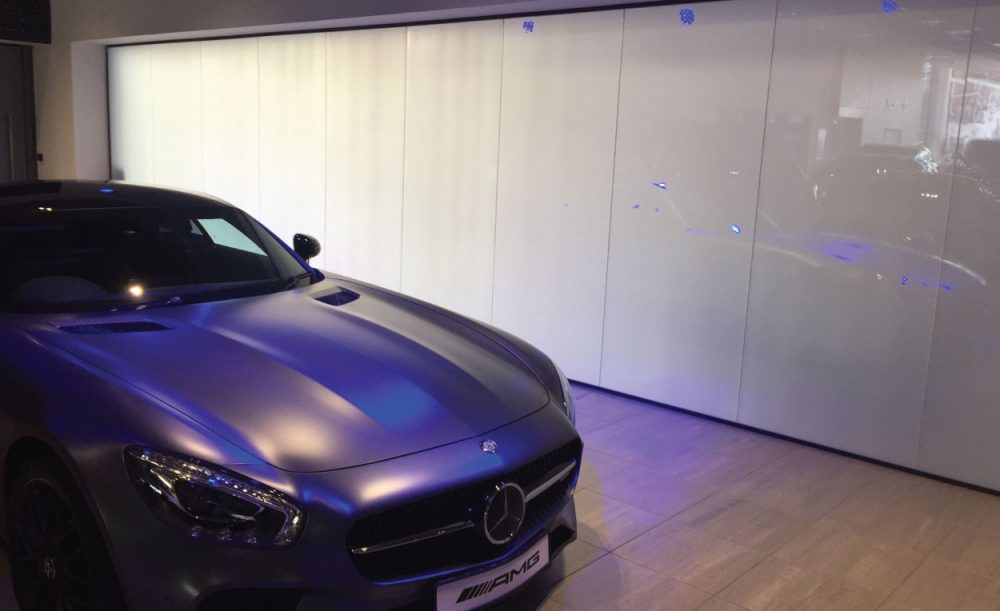 Car Showrooms
Car makers are always looking for new and innovative ways to advertise and inspire customer purchases with large format projection on external glazing, interactive touch kiosks and switchable glass display cases all popular choices. Pro Display offer a wide range of premium technology that can be used in a luxury sales environment. Such products offer a unique and innovative way of contributing to the customer sales journey and can even assist the salesperson in their job as seen with the use of Interactive Touch Tables, for example. Recent applications of Pro Display AV technology has even seen a rise in the popularity of Switchable Smart Glass for vehicle product reveals, such as Rolls Royce, Mercedes and Jaguar.
Read more

> > >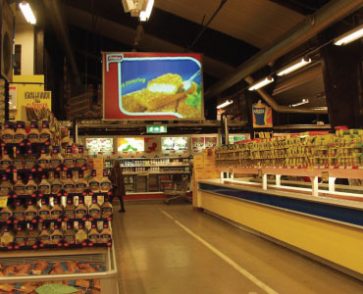 Supermarkets
AV Display Technology for Supermarkets. Pro Display digital signage screens are a fixture in various supermarkets across the globe. Whether…
Read more

> > >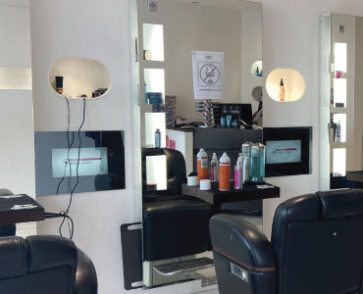 Hair & Beauty Salons
Digital Signage & Interactive Technology for Hair & Beauty Salons. Our innovative screen solutions are often integrated to advertise, inform…
Read more

> > >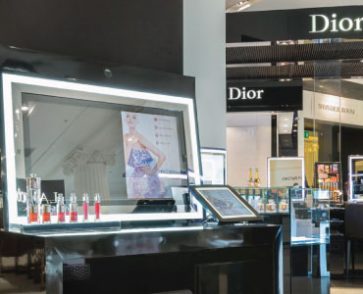 Shopping Centers
Digital Signage & Interactive Solutions for Shopping Centres. Shopping Centres are continually looking for new ways to advertise, inform or…
Read more

> > >
Inspiration
Visit the Pro Display blog to see more case studies and project inspiration, or better yet sign up to our newsletter here to get our latest news delivered straight to your inbox.