Hair & Beauty
Hair & Beauty Salons
Digital Signage & Interactive Technology for Hair & Beauty Salons
Our innovative screen solutions are often integrated to advertise, inform or entertain in hair and beauty salons.
Bespoke Mirror TV solutions are a popular choice where the screen disguises as a mirror when not in use. Ideal for hair and beauty salons, mirror screen technology allows for the best use of space possible. Enabling the combination of mirrors and visual displays brings establishments into the future, impressing customers and making employee's life easier with products such as Interactive Mirror Screens, which can be used in augmented reality applications.
Read more
RECOMMENDED PRODUCTS / APPLICATIONS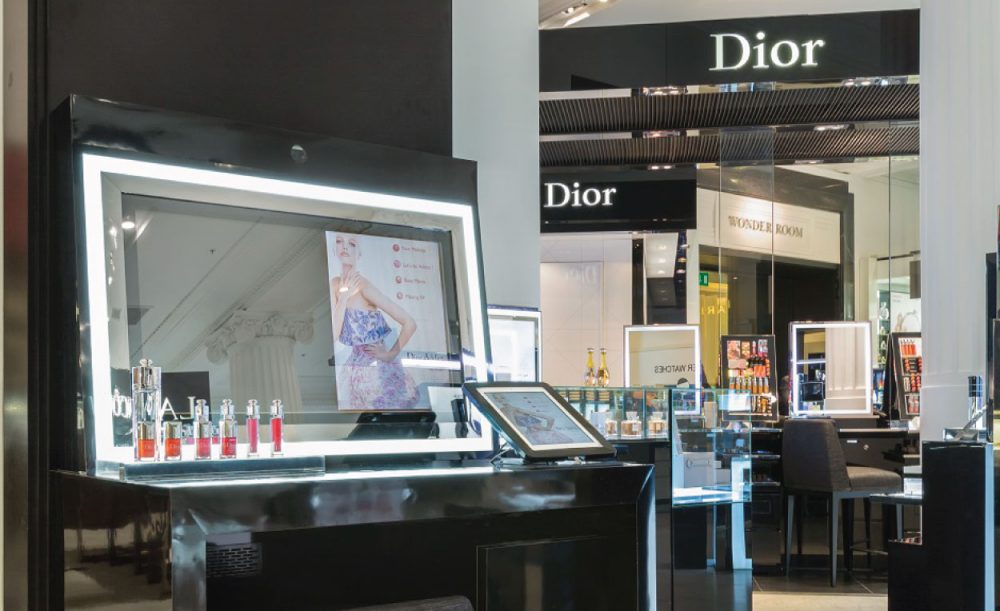 Mirror Advertising Screens
With mirrors acting as a key feature in any beauty environment, why not also use this space for advertising. By using Mirrorvision screens in place of standard mirrors, you can advertise in the area where eyes are naturally drawn without distracting from the mirrors' primary use. Using black content on these screens maintains reflectivity, giving you the opportunity to make messages and content float on screen. By using oversized Mirror overlays with smaller screens you can maintain optimum mirror quality with the addition of a HD advertising screen, providing a stylish, minimalist display solution.
We can also offer 4K screen solutions and media player upgrades and can even grant these magic mirror screens interactivity where customers can book appointments, play games or interact with bespoke content from your brand.
Read more

> > >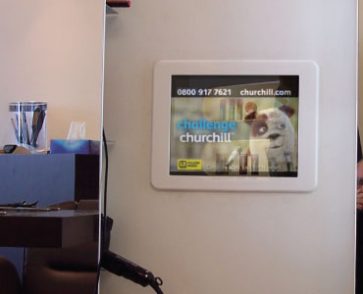 LCD Advertising Screens
Choose from our range of displays including 24/7 commercial grade screens used for anything from showing your latest business offers to using multiple screens to display content from a single source.
Read more

> > >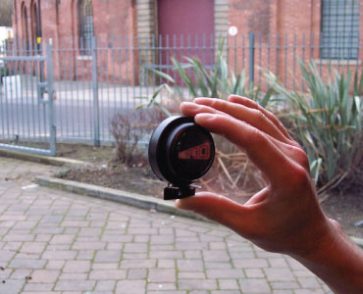 Soundpod Glass Window Speakers
Soundpods are a great tool for window display advertising or can add discreet audio capabilities to any existing screen or environment. These could be used to play music without the speakers needing to be seen or used alongside a screen to show useful beauty tips or tutorials.
Read more

> > >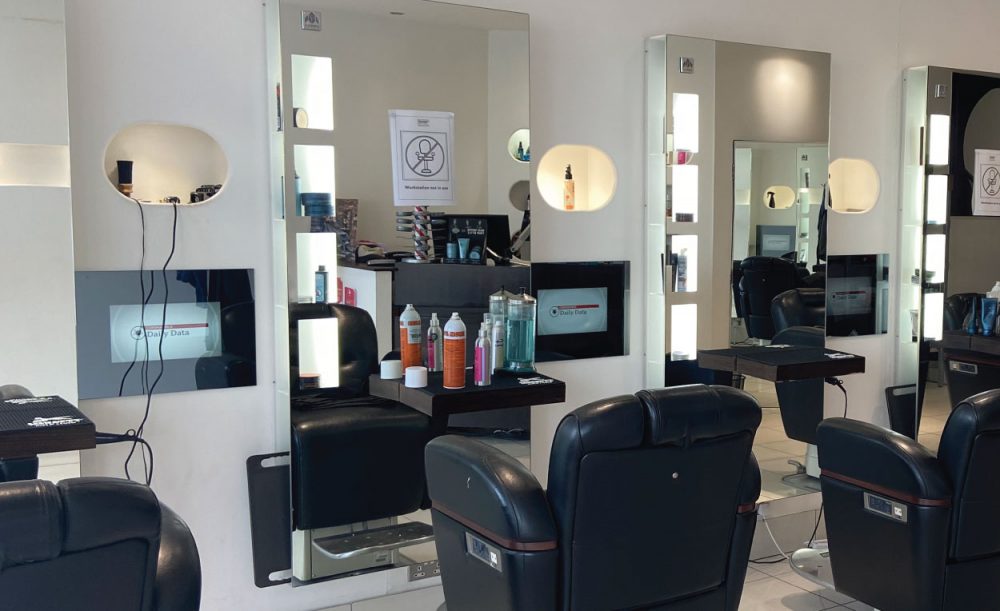 Mirror TV Screens
From hair cuts to aesthetic treatments, makeovers to spray tans, we are spending more time in hair and beauty salon. Create a more comfortable environment by integrating Mirror TV's to keep customers entertained, offering a higher quality experience. Our Mirror TV's can even be integrated using oversized mirror overlays to mimic the standard stations seen in many hair salons. With our standard Mirror TV screen sizes starting at 32", we can manufacture multiple smaller screens that can be distributed around the environment to be appreciated from all angles.
To create an aesthetic statement, we offer a range of decorative frames, oversized options and additional mirror glass panels to create mirrored feature walls or huge, ornate framed Mirror TV's.
Read more

> > >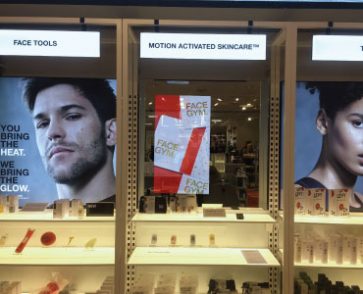 Interactive Mirror Screens
Perfect for child friendly applications or salons with retail opportunities, our Interactive Mirrors can be easily connected to any PC where users can watch tutorials, book an appointment and even browse and purchase products.
Read more

> > >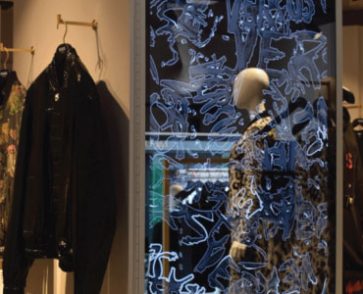 Mirror TV Overlays
If you're looking for a quick way to transform an existing TV or screen our DIY Mirror TV kits can be manufactured in custom shapes and sizes with a selection of mirror tints and decorative frames to suit your décor and environment.
Read more

> > >
Inspiration
Visit the Pro Display blog to see more case studies and project inspiration, or better yet sign up to our newsletter here to get our latest news delivered straight to your inbox.