LCD Screens
LCD Screens
Pro Display offers a range of specialist LCD display screens for any occasion. Our LCD display solutions include magic mirror advertising screens as well as displays that perform in high ambient light conditions.
Our specialist range includes Daylight Readable LCD screens for both indoor and outdoor use. Both options offer high contrast, excellent colour reproduction with a backlight producing a 1,500 nits display. Our Outdoor LCD comes with a fully protected IP65 rated enclosure, giving you confidence in its reliability and longevity in 24/7 outdoor applications.
We also offer Wi-Fi/LAN modules for both our Indoor and Outdoor Daylight Readable LCD Displays enabling remote updating of content and scheduling. Both displays are also compatible with our Interactive Touch Foils, giving the screen touch functionality and a range of engaging applications for your audience.
Pro Display's range of LCD Screens also includes products from our Mirrorvision range. Offering Mirrored Advertising Screens for both portrait and landscape applications, using commercial grade displays with built-in media players allowing you to schedule content to appear throughout the day.
We can provide an LCD screen for every occasion, offering custom LCD display cases with an integrated Transparent LCD Screen to bespoke mirror screens up to 98" in size. If you're looking for a small LCD screen, our Transparent LCD Display cases start at 9.7" and can supply indoor and outdoor high brightness monitors from 32".
As well as our specialist LCD video screens, we offer video wall solutions that transform standard screens into larger more striking displays. Examples of these LCD screen systems include our interactive video wall as seen in the Lloyds Bank concept branch in Clapham Junction, London, used to engage visitors and show what the branches of the future could look like. If you're thinking about integrating a big LCD screen into your project, it's worth considering our mirrored video wall as an option, created using multiple LCD video screens and a mirror glass overlay, producing a more unique and intriguing display.
Read more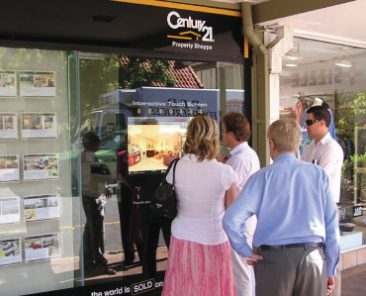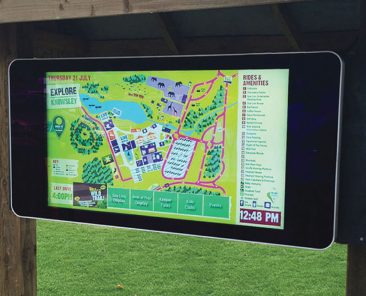 As seen in
Visit the Pro Display blog to see more case studies and project inspiration, or better yet sign up to our newsletter here to get our latest news delivered straight to your inbox.