LED Perimeter Systems
Stadium LED Perimeter Advertising System
Our large format LED screens provide a high brightness solution ideal for sports stadium / arena perimeter advertising and scoreboard displays.
Standard LED PERIMETER SYSTEM SCREEN SIZE*
*Higher resolution modules and scoreboard formats available on request
LED Perimeter System Features
10mm Pixel Pitch




5,500 to 6,000 nits brightness




IP65 outdoor rated displays




Modular solution for custom system lengths




Indoor solutions also available

UEFA standard compliance options available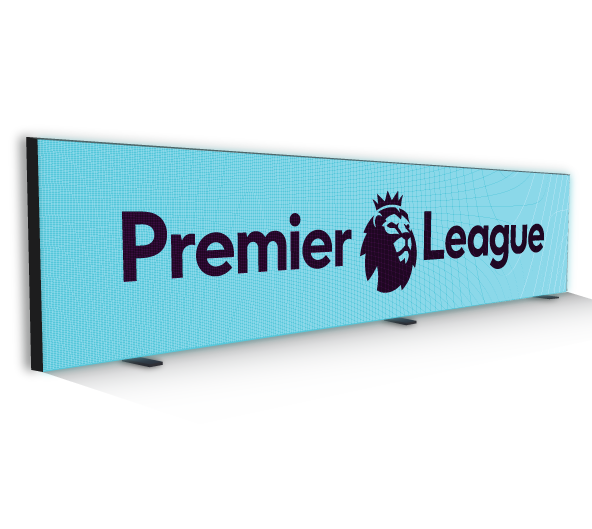 DESIGNED FOR SPORTING EVENTS
Bringing sports stadiums and arenas into the 21st Century, Pro Display's LED Perimeter Advertising Systems allow for vivid and exceptionally bright moving images to be displayed as pitch side advertising. An obvious upgrade from the static perimeter systems traditionally seen, these screens offer the opportunity to deploy dynamic and effective advertising in your stadium using the very best LED screen technology on the market, helping you get more from your advertising efforts.
Available with a standard pixel pitch of 10mm, our perimeter systems produce a crisp image that can be appreciated from all corners of a stadium, a brilliant way to advertise on match days and generate revenue on high profile games and broadcasts. Our LED perimeter boards have even been given the seal of approval from world renowned football teams like Manchester United, providing exceptional advertising displays that are manufactured to work in challenging weather conditions and have easy access for maintenance and service.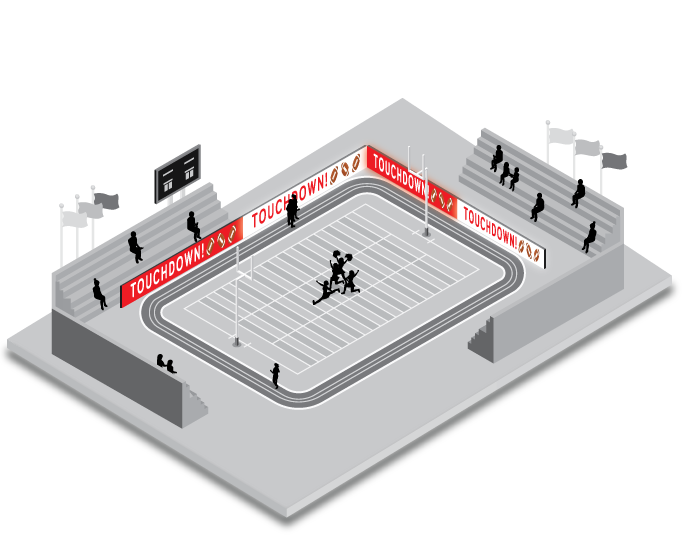 PROGRAMMABLE SCREENS
Pro Display LED perimeter advertising systems are manufactured using the highest quality components, boasting stunningly bright LED perimeter screens with superior contrast and colour reproduction. Each system has an IP65 IP rating meaning they are built to withstand challenging weather conditions like similar stadium LED screens.
Our LED perimeter display is manufactured with 6000 nits brightness, delivering brilliant and vibrant images even in direct sunlight, making them ideal for TV broadcast applications in both indoor and outdoor environments.
LED perimeter systems are shipped in a programmable module format with rear access for service / maintenance and can be simply joined to create systems of any length.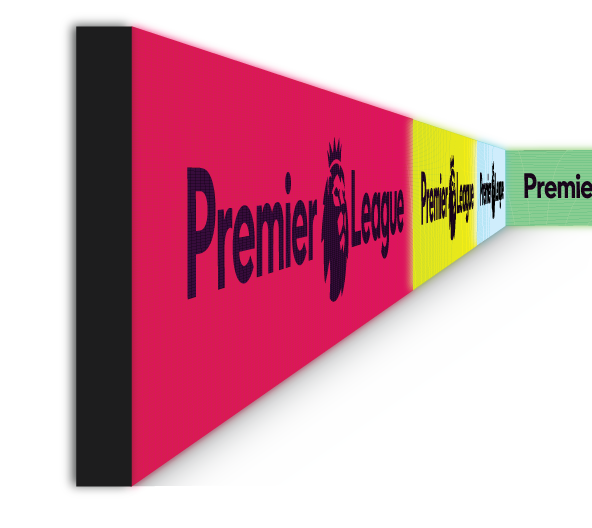 QUALITY STADIUM ADVERTISING
Pro Display LED perimeter systems are manufactured to strict quality standards and come complete with free spare parts and comprehensive warranty, offering a robust and safe investment in stadium perimeter LED display technology. International export is available or alternatively our engineers can be commissioned to oversee installation and training. Higher resolution modules and scoreboard formats options are available while indoor LED perimeter systems can also be offered on request.. 
Pro Display also offers LED screens that serve as a solution to a variety of applications, with a comprehensive range of both indoor and outdoor displays available, including alternative stadium LED screens in a range of resolutions for both up close and long distance viewing applications.
As Seen In
Visit the Pro Display blog to see more case studies and project inspiration, or better yet sign up to our newsletter here to get our latest news delivered straight to your inbox.
ANY QUESTIONS?
ANY QUESTIONS?
We manufacture in Britain and ship worldwide – if you need further information, a pricing quote, or want to discuss ideas for using our LED Perimeter Systems click the link below to contact us, email us via info@prodisplay.com or call us on +44 (0)1226 361 306.
LED Perimeter Systems
Stadium LED Perimeter Advertising System
Our large format LED screens provide a high brightness solution ideal for sports stadium / arena perimeter advertising and scoreboard displays.