Dual Image Projection
Dual Image Projection
Pro Display's Dual Image Projection Technologies are a favourite for events and visitor attractions, giving any space an eye-catching centrepiece. This unique dual image projection material creates a crystal-clear image that can be viewable from both sides.
With our expert knowledge in the production of specialist optical projection screens, we have produced a technology with increased visibility and installation flexibility with our 360 Projection Screen being the only true 360-degree projection screen technology.
By using a projection material that only requires one projector for a dual-sided image your project becomes instantly more cost-effective. Not only can our dual-sided projection screens be used to lower the number of screens needed for your application, they can also be used in more extravagant applications like creating immersive environments for product launches or exhibitions.
Our dual image projection systems are ideal for store window displays and advertising screens. With our dual image projection film offering the ability to turn any glass surface into a two-sided projection screen. These 360 technologies have been used in many different industries over the years, including window displays in retail and as informative displays in museum and visitor attractions.
The National Museum of Scotland's Art, Design and Fashion gallery houses two of our dual image screens measuring over 15 feet high, suspended from the ceiling to be appreciated from every level of the exhibition space. We also provided several smaller Dual Image Acrylic Screens which were suspended from the balconies on each level of the gallery, to ensure visitors did not miss any of the content being showcased.
Pro Display's 360-degree screens are ideal for large spaces with high traffic, producing an image that can be seen from all angles with the use of a single projector. This technology is also beneficial to listed buildings that require little disruption to the interior, as these screens can be suspended from the ceiling and reduce the need for large numbers of screens due to their dual image capability.
Read more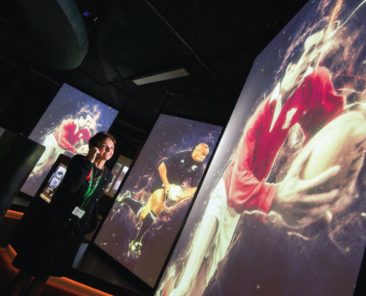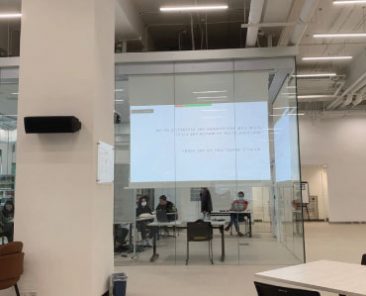 As seen in
Visit the Pro Display blog to see more case studies and project inspiration, or better yet sign up to our newsletter here to get our latest news delivered straight to your inbox.