Audio Solutions
Audio Technology
Pro Display's audio technology utilises specialist surface sound technology to provide solutions for a wide range of applications. Surface Vibration technology works by utilising a solid surface to create sound by the coil inside the speaker moving up and down, pushing against the surface and therefore turning it into a speaker.
Pro Display's original Surface Vibration Speaker, the Soundpod, is a small and unobtrusive audio transducer which turns almost any solid surface into an audio speaker including glass, wood, and plasterboard. Each Pro Display Soundpod kit comes with adhesive pads for installation on glass and an acrylic mounting disk for mounting on wood, MDF and plasterboard along with essential speaker cable/connectors. Our Surface Speakers are most popular in shop window applications, allowing passers-by to interact with the window display from outside the store, directly capturing their attention through the medium of sound.
Integrating our soundpods into your window display gives you an advertising space that can be used outside of store hours, allowing passers-by to interact and build a relationship with your brand, encouraging future business in hours that were previously wasted.
Shop windows aren't the only way our Soundpods can be used in retail applications, display cases or screens on the shop floor can also be enhanced using our technology to boost in-store reach and engage more customers.
We also offer the option of an Art Speaker, this combines our surface vibration technology with art, creating a source of sound that integrates seamlessly into any room. Our Canvas Speakers can be covered with a selection of contemporary designs or with your own custom artwork to create a solution unique to the individual and application. Our Art Speakers fill unusually large areas with clean and non-directional sound whilst contributing to the rooms décor and creating a focal point for the room.
Read more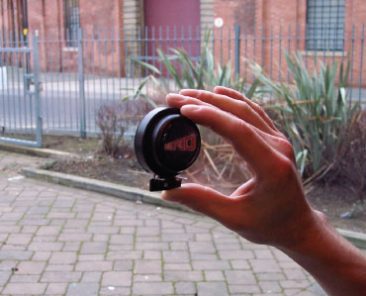 As seen in
Visit the Pro Display blog to see more case studies and project inspiration, or better yet sign up to our newsletter here to get our latest news delivered straight to your inbox.