Supermarkets
Supermarkets
AV Display Technology for Supermarkets
Pro Display digital signage screens are a fixture in various supermarkets across the globe
Whether it's large format screens for inside the store or screens for external glazing, we have an AV technology product to suit your needs.
Read more
RECOMMENDED PRODUCTS / APPLICATIONS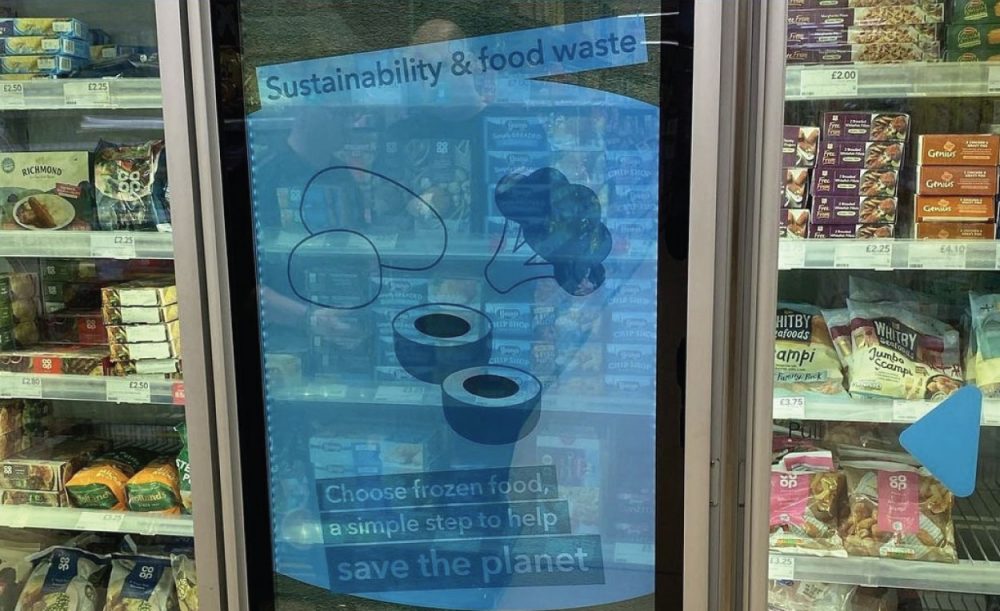 Transparent LCDs
Create more dynamic in store displays with our Transparent LCD Screens that can be integrated into fridge & freezer systems as well as vending applications. Transparent LCD Screens work using a strong backlight to produce the images on screen, with white content appearing as transparent and black images appearing solid. These screens ranging in size from 23"-98" are designed for integration into backlit housing for the best quality image.
These transparent panels are also suitable for use in more unlikely environments like in refrigerator doors, promoting offers and recognizable brand content at the point of sale. We can also manufacture complete display cases bespoke to your requirements, with options for additional features like touch capabilities and custom branding.
Read more

> > >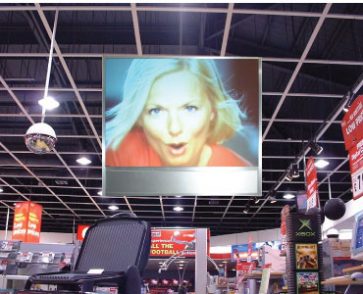 Rear Projection Screens
Our rear projection rigid screens can be mounted in a range of ways including suspension and tensioned options, suited to a range of locations within the store. Projection screens are a great way to push instore events and advertise daily discounts to encourage repeat business.
Read more

> > >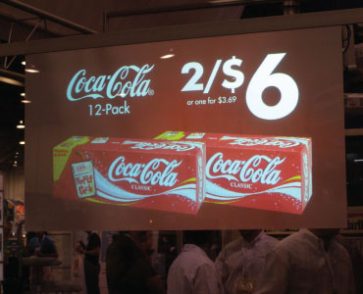 Rear Projection Film
Make the most of glass windows with our Rear Projection film to start advertising before the customers reach the door. Promote the latest price drops and exclusive discounts on popular products to catch the attention of passing traffic who previously might have shopped elsewhere.
Read more

> > >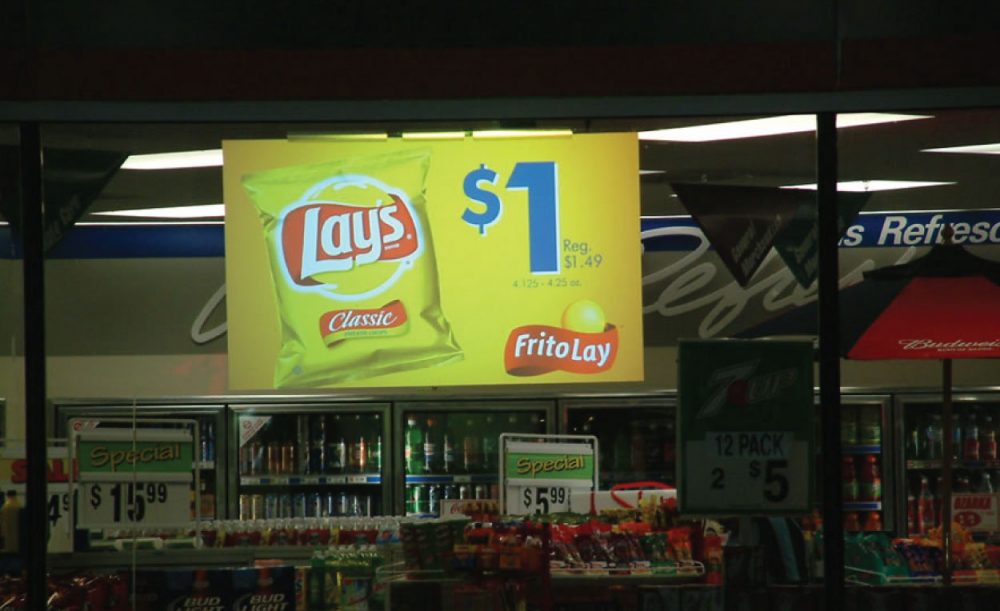 360 Projection Screens
Get the most out of your projection screen with our 360 dual image projection screens, producing an image on both sides using only one projector. Ideal for environments with high ceilings or open spaces like supermarkets, our 360 screens can be used with front or rear projection producing HD/4K images with a mirror image on one side. These dual image screens double your advertising space without the need for multiple projectors, making them a more budget-friendly display solution.
We also offer a range of hanging and fixing systems so the screens can be suspended from the ceiling, offering a display that can be appreciated from all 360 degrees around it. As well as our rigid 360 screens, we also offer a retrofit self-adhesive film version for use on existing glass surfaces, our motorised 360 projection screens and our PVC fabric projection displays that offer an animated effect, ideal for large format signage.
Read more

> > >
Inspiration
Visit the Pro Display blog to see more case studies and project inspiration, or better yet sign up to our newsletter here to get our latest news delivered straight to your inbox.