Estate Agents
Estate Agents
Window Display & Interactive Technology for Real Estate Agents
Our Interactive Window technology is a popular choice for estate agents allowing local properties to be advertised and navigated on external glazing inspiring customers to enter the store for more information.
Why not combine it with our Soundpod glass speakers to create a screen with a difference? With Pro Display's AV technology solutions, you can guide customers through the sales process, using touch screen tables to navigate different properties, Simulation screens to virtually tour property interiors and even help to increase footfall with an innovative window display.
Read more
RECOMMENDED PRODUCTS / APPLICATIONS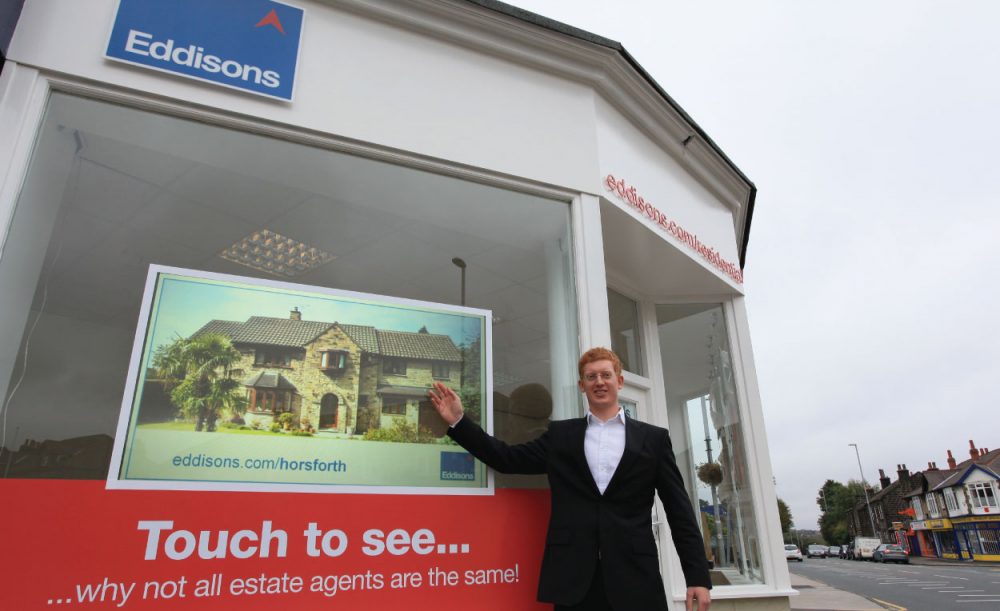 Sun Readable Projection Film
An Estate Agents office should be as welcoming as the home you're looking to purchase so a room filled sunlight is a great start, but with this can pose issues for window displays. Our Sun Readable Rear Projection Film is designed to perform in high ambient lighting conditions and even direct sunlight. Eddison's Estate Agents used our Interactive Sunscreen to advertise new listings as well as the services they have on offer.
With the competition between estate agents high, it's important that your message is seen with our Sunscreen left unaffected by unpredictable sunlight conditions. By using our Interactive Sunscreen Projection Foil users can interact with listings even outside of store hours. From browsing houses to completing a simple contact form, giving passers-by the chance to register interest then and there capitalising on potentially missed sales.
Read more

> > >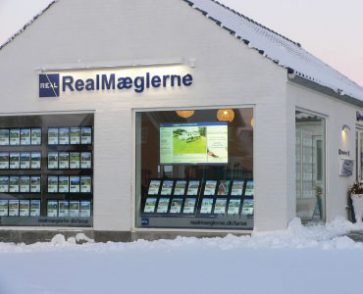 Rear Projection Film
A more cost-effective alternative to our specialist Sunscreen Rear Projection Film, our rear projection films offer a retrofit display solution that can be installed quickly and easily, providing a space to showcase your listings and mortgage advice in no time.
Read more

> > >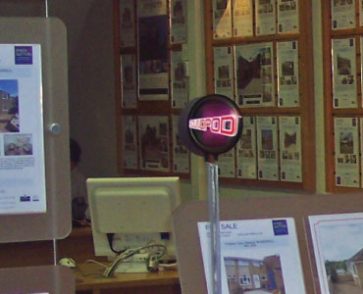 Soundpod Glass Speakers
Our Soundpods are designed to add an extra layer to the window display experience. With many estate agents posting virtual tours of homes as they hit the market, this is a great way to push these out to a larger audience by combining an interactive window display with our Soundpod surface speakers.
Read more

> > >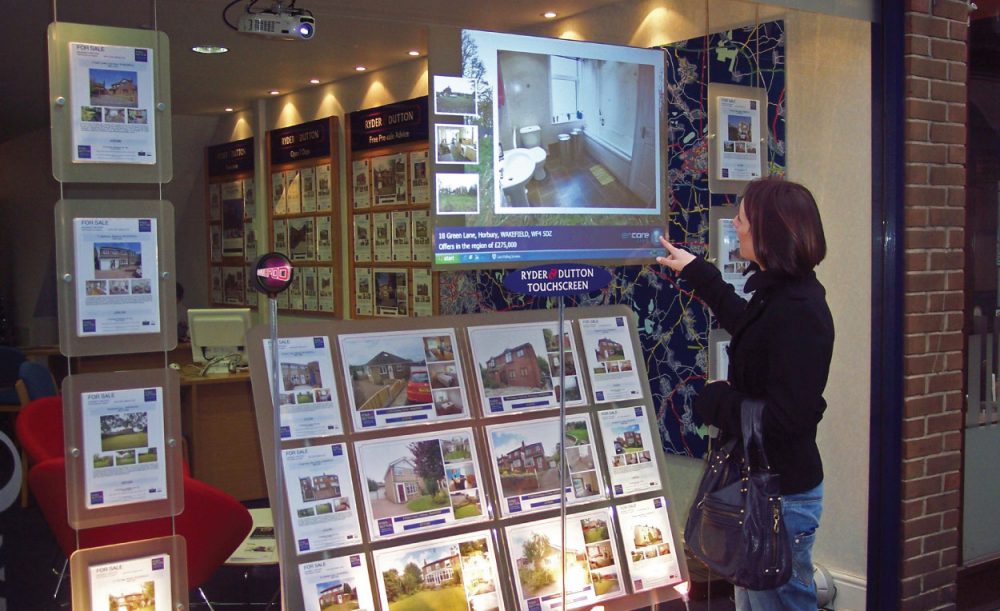 Interactive Window
With some estate agents operating completely online it's important that your offices can offer out-of-hours services to compete with this. By creating an interactive window display not only can you catch the attention of passing traffic, but you offer an opportunity for engagement when the office is closed. Users could browse listings or even complete a simple contact form for you to pick up the next morning, making their experience as hassle-free as possible.
With so much stress associated with buying and selling homes, offering customers these kinds of opportunities are greatly appreciated. Interactive windows can be created using our interactive projection foils or interactive touch foils that can be paired with any LED or LCD screen inside the store. Using through glass touch the foil and screen remain safely inside the store offering 24/7 operation from the other side of the glass.
Read more

> > >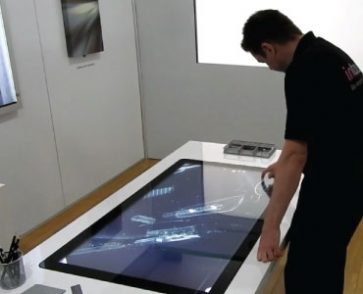 Interactive Touch Table
Get purchasers more involved using our Interactive Touch Tables creating the perfect space to interact with floor plans, watch virtual tours or compare available listings. Touch tables create a more collaborative experience to bridge the divide between the agent and customer.
Read more

> > >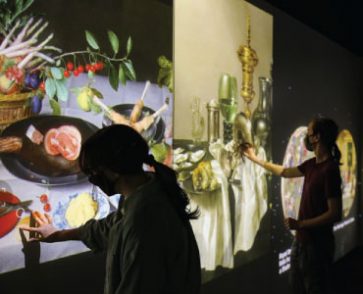 CAVE / Simulation Screens
Used in some of the latest home renovation TV shows, our CAVE projection solutions could be a great way to showcase the potential of a home needing some TLC and creative vision. These immersive projection systems can show what the home could be like without even having to leave the comfort of the office.
Read more

> > >
Inspiration
Visit the Pro Display blog to see more case studies and project inspiration, or better yet sign up to our newsletter here to get our latest news delivered straight to your inbox.