Specialist AV
Specialist Display Technology
Digital Signage & Interactive Solutions for Specialist Projects
We've had the luxury of working on many specialist projects over the years, supplying our displays for challenging, bespoke projects all over the globe.
One of our most prestigious projects was supplying our Clearview Film for the Academy Awards, creating a stunning backdrop as well as bringing Hollywood legend Bob Hope back to life as a hologram. Our Transparent Clearview Screens were also used in Halsey's memorable performance of 'Without Me' at the MTV EMA awards. Our range of projection screens and films are a popular choice on the silver screen, with our Holographic Effect Screens appearing throughout the sci-fi film sets of the Guardians of the Galaxy film. We also supplied a custom PVC Curved Projection Screen for the Oscar and BAFTA-nominated Netflix film 'The Midnight Sky'.
As well as working with some of the world's biggest brands, technologies like our projection screens, Switchable glass and Mirror TV's are a popular choice for residential applications. Our technology has had a noticeable impact on the residential sector, with our bespoke Mirror TVs featured on the popular '60 Minute Makeover', as well as our switchable technology specified on 'Grand Designs' and 'George Clarke's Amazing Spaces'. Our solutions have also found a home in the marine industry, with our Mirrorvision used onboard the illustrious Lonian yacht and our Switchable Film on the newly refurbished C2 superyacht. Our Switchable Film is also favoured by the automotive sector, creating custom solutions for a luxury campervan company and providing rear projection films for mobile advertising.
Read more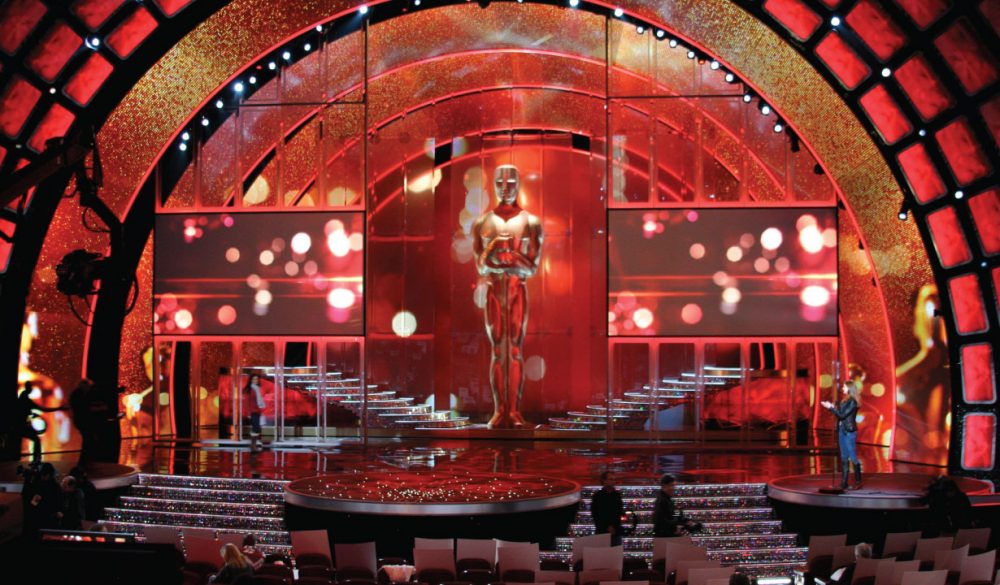 Theatre & Live Events
Pro Display products give the wow factor to many live events worldwide including theatre, concerts and awards ceremonies.
The most notable application was In 2011 when 36 holographic screens were used as the backdrop for the 83rd Annual Academy Awards (Oscars) where Pro Display were awarded Live Event of the Year at the AV Awards.
Read more

> > >
Inspiration
Visit the Pro Display blog to see more case studies and project inspiration, or better yet sign up to our newsletter here to get our latest news delivered straight to your inbox.