Marine
Marine
Display, Privacy & Interactive Solutions for Yachts, Ships and Boats
AV technologies are a popular choice in the luxury yacht and marine sector, with technologies like our Switchable Film being used in a wide range of areas including the creation of a switchable swimming pool on board the C2 super-yacht, a mammoth 86-metre-long vessel.
Leading yacht and shipbuilders often implement Pro Display products with our Switchable Glass and Mirror TVs proving a popular choice with Pendennis one of the world's leading superyacht builders implementing our Mirror TV technology into vanity mirrors on a recent project.
Read more
RECOMMENDED PRODUCTS / APPLICATIONS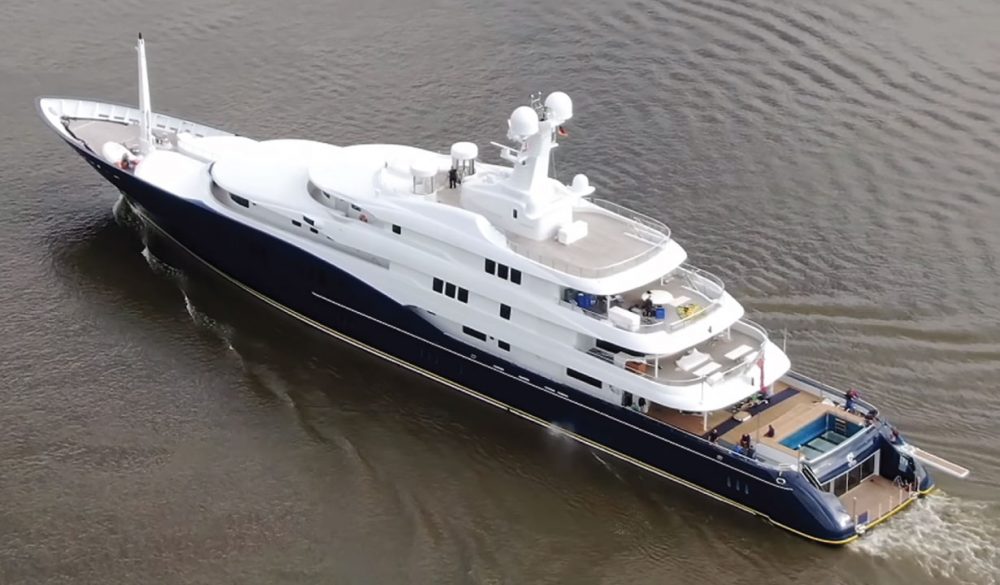 Switchable Smart Film
With yachts and speedboats representing true luxury, it's only fitting that the solutions on board should reciprocate this. Whilst external privacy is not always a necessity onboard a vessel that spends most of its time at sea, there are many other benefits using Switchable Film can have. When fitted to external windows our Switchable film can minimise solar heat gain by up to 40%, making for a more comfortable onboard environment that maintains natural light flow even when frosted. Our switchable film can be retrofitted to existing glazing with little disruption, offering a welcome upgrade with no need for any time off the water.
Switchable Film can be used to upgrade existing glass partitions, doors or even swimming pools, like the one onboard the C2 superyacht. We supplied our Smart Film to be installed to the underside of the pool onboard the 125-million-dollar vessel which was located above one of the onboard bedrooms. Being situated below the deck, without the placement of the pool the room would have been void of natural light, instead with the addition of our switchable film the space is filled with light 24/7 and can easily be granted privacy when necessary, without dimming the cabin.
Read more

> > >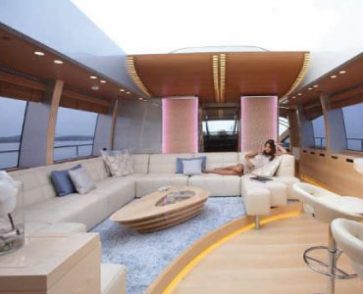 Switchable Smart Glass
As well as our retrofit film solution, we can manufacture complete Switchable Smart Glass panels for use across many areas in the marine sector. Our smart glass is available with specialist properties including sound-insulating, fire-rated and bathroom and wet room safe solutions. Switchable Glass can be controlled from up to 25 meters away using a remote control, via a wall switch, or even popular smart home devices like Amazon's Alexa.
Read more

> > >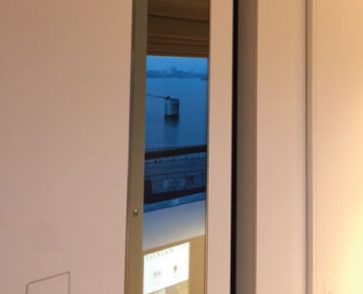 Mirrorvision Screens
Create a truly luxurious environment with our Mirrorvision range, integrating TV's and control displays into your décor in an elegant fashion. From smart TV's to interactive magic mirrors, our Mirror screens are made bespoke to your exact requirements with many customisation options to create the perfect solution. Our displays can be oversized to create a centrepiece and we can supply additional glass panels as a surround to create stunning mirror walls integrations.
Read more

> > >
Inspiration
Visit the Pro Display blog to see more case studies and project inspiration, or better yet sign up to our newsletter here to get our latest news delivered straight to your inbox.