Automotive
Automotive
Display, Privacy & Interactive Solutions for Automotive Vehicles
Display and smart technologies are being integrated into vehicles to provide a better driving experience as well as advertising purposes, one of our most recent projects included a switchable solution for a fleet of luxury camper van vehicles.
We are working with a number of automotive manufacturers to integrate our screen technology and Switchable Glass into luxury vehicles, SUVs and ambulances.
Read more
RECOMMENDED PRODUCTS / APPLICATIONS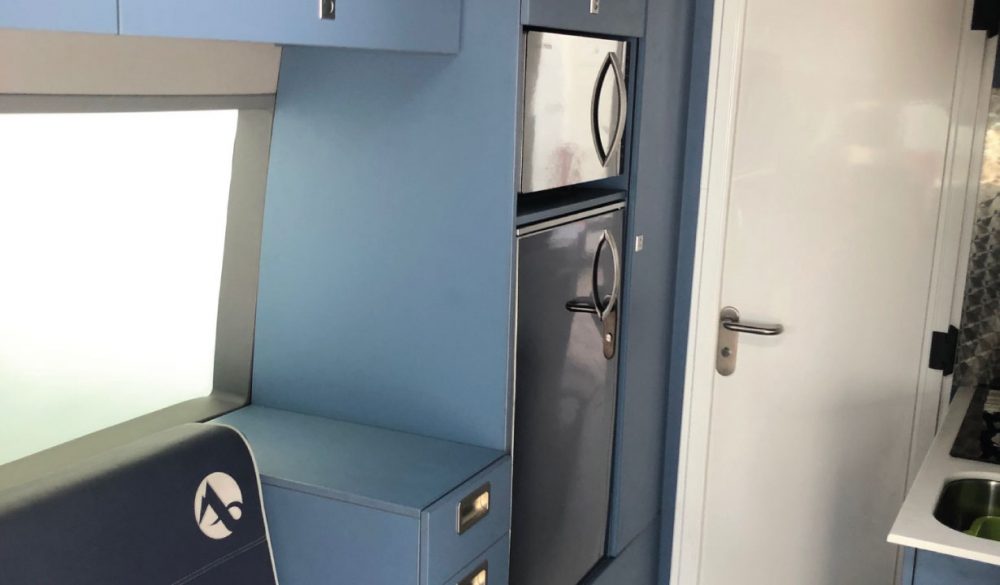 Switchable Smart Film
Switchable Smart Film is a great privacy solution for the automotive industry that can be retrofit with little hassle. The self-adhesive nature of this film makes it easy to install, with all accompanying power cables able to be easily hidden for a seamless installation. When switched off the film is opaque, reducing solar heat gain whilst keeping the interior bright to create the most comfortable interior conditions. This is why our Switchable Film was the perfect choice for luxury vehicle conversion specialists, James Alpe, who have partnered with Intelligent Glass to integrate our smart film into their range of luxury campervans.
Campervans face restrictions on space, whilst the essentials must be included the space does not have to feel small. By using our switchable film on the windows of the main living area, the area becomes a multifunctional space, where campers can get changed without being in the dark. Renters from James Alpe can also benefit from the natural light brought in by our smart film as it creates less of a need for artificial light that uses valuable battery power.
Read more

> > >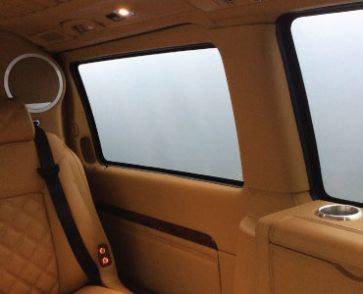 Switchable Smart Glass
As well as upgrading existing glazing within vehicles with our Switchable Film, we have manufactured Switchable Glass solutions for emergency vehicles like ambulances, giving them the ability to maintain a light environment whilst offering a patient necessary privacy. We've also provided solutions for other modes of transport including windows for trains and smart glass for the marine industry.
Read more

> > >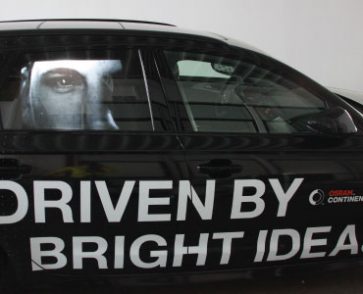 Rear Projection Film
Our range of self-adhesive rear projection film is an ideal choice for automotive advertising, with many applying it to the windows of the car to create an eye-catching sales display. With not a lot of room to cater for throw distance inside a vehicle, our Ultra Black, Clearview and pro diffusion films produce a HD/4K image that's ideal for shopping centre pop-ups, car showrooms and retail installations.
Read more

> > >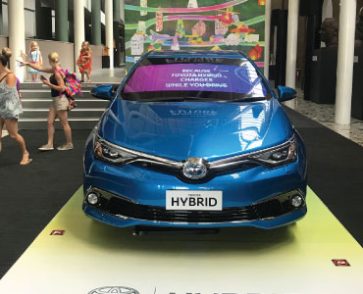 Interactive Touch Foil
A popular choice for automotive showrooms, our Interactive Touch Foils boast all the features of our popular projection films with the added benefit of interactivity. With transparent foil solutions as well as sun readable displays that operate in even direct sunlight, our touch foils offer the perfect retrofit touch screen for any automotive application.
Read more

> > >
Inspiration
Visit the Pro Display blog to see more case studies and project inspiration, or better yet sign up to our newsletter here to get our latest news delivered straight to your inbox.