Theatre & Live Events
Theatre & Live Events
Display Solutions for Live Events & Performances
Pro Display products give the wow factor to many live events worldwide including theatre, concerts and awards ceremonies.
The most notable application was In 2011 when 36 holographic screens were used as the backdrop for the 83rd Annual Academy Awards (Oscars) where Pro Display were awarded Live Event of the Year at the AV Awards.
Read more
RECOMMENDED PRODUCTS / APPLICATIONS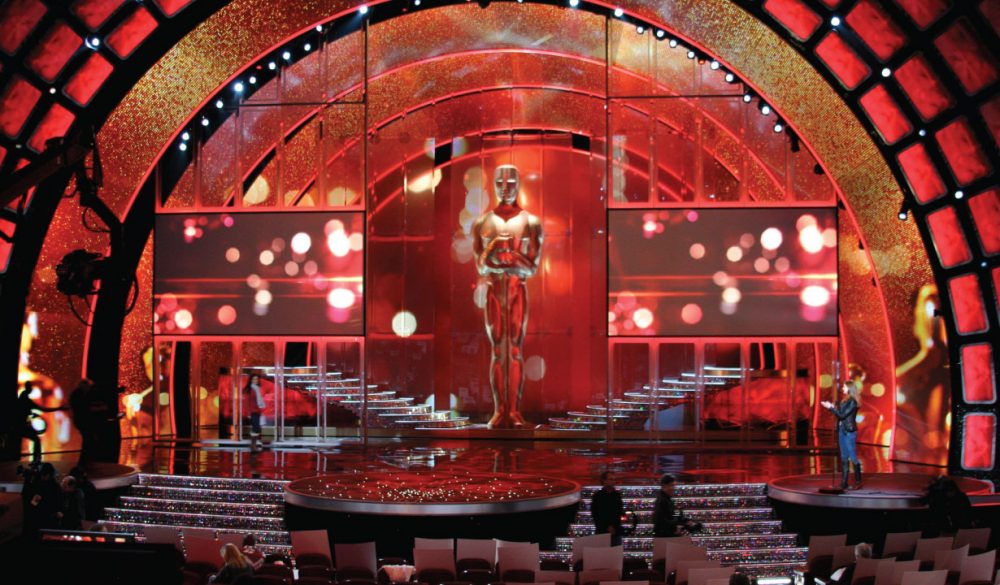 Holographic Projection Screens
Our Clearview Transparent Projection Film is a popular choice for theatre and live events due to its ability to create a holographic effect without the hefty price tag or floor space needed for alternative holographic technologies. Despite its transparent appearance, our Clearview screens produce a powerful HD/4K image that creates a pepper's ghost on screen and returns to being see-through when the projector is not in use. Our Clearview Screens helped us to win Live Event of the Year at the AV Awards for their use in the stage design of the Academy Awards. It was also used to bring Hollywood Legend, and host of the 1st ever televised Oscars, Bob Hope, back to life.
We also provided one of our Clearview Screens for Halsey's performance at the MTV EMA awards as part of the unique glass box she performed from. The transparency of the screen allowed the structure to be see-through from all angles, but when projected on produced a striking display despite the abundance of stage lighting.
Read more

> > >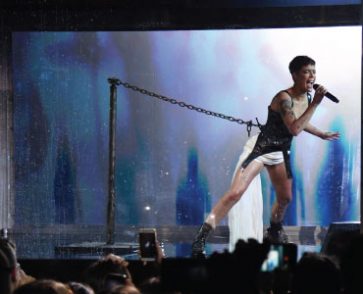 Rear Projection Screens
Our range of rigid rear projection screens come ready to use, with options for suspension kits and floor stands to suit your project. We can create rear projection screens in sizes up to 8m x 3m that support ultra-short throw projection and produce crystal clear HD/4K images.
Read more

> > >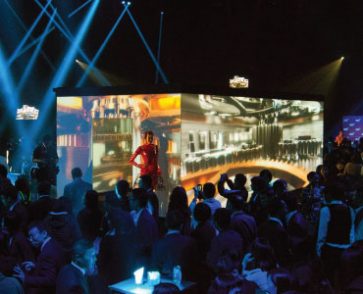 Dual Image Projection Screens
Our dual image projection solutions are a popular choice for immersive live events as the screen displays an image on both sides using only one projector. Mont Blanc used our 360 screens at their Hong Kong product launch to create an immersive catwalk that could be appreciated from all angles.
Read more

> > >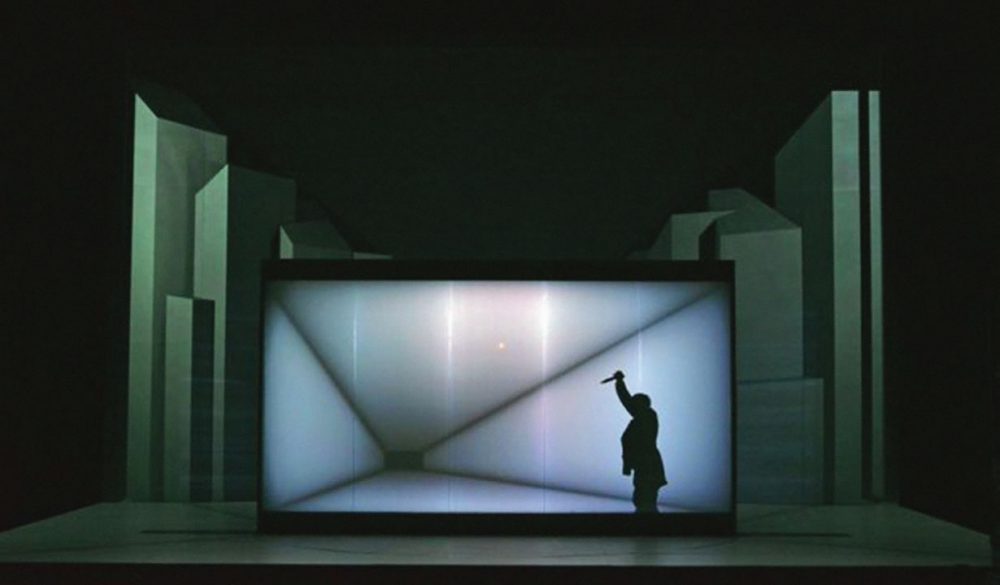 Switchable Smart Glass Projection Screens
Switchable Smart Glass provides the perfect base for a versatile projection screen that's ideal for quick set changes and can be used time and time again. In its off state, the screen is opaque, providing a HD/4K projection screen with bright, clear images, when turned on the screen becomes clear allowing a clear field of vision from either side. Our Switchable Glass Screen was used by Opera North in their production of La Clamenza Di Tito, mounted on a rotatable base allowing it to turn 360 degrees to create more dynamic sets. Our Smart Glass Screens we're also favoured by the German Theatre Saarbrücken, by using a minimal set pieces the production becomes more streamlined but no less effective with these eye-catching screens.
Our Switchable Smart Glass has also been specified for many live events like product launches, where the glass is switched to clear after a suspenseful countdown to reveal the product in question.
Read more

> > >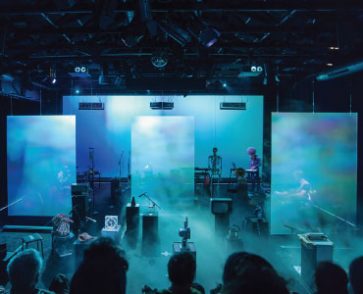 Rear Projection Film
With so many options to choose from, our range of rear projection film offers a solution for every application whether it be the on the stage or contending with uncontrollable lighting. Our transparent projection film is especially popular in live events, offering a more cost-effective alternative to holographic technology.
Read more

> > >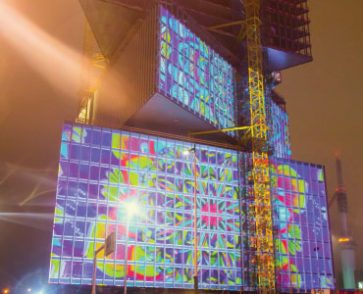 Projection Mapping Film
Ideal for outdoor events looking to make an impression on a large scale, our range of projection mapping film turns any building into a giant projection screen. Designed for buildings with glass facades we offer solutions for both indoor and outdoor applications perfect for both permanent and temporary installs.
Read more

> > >
Inspiration
Visit the Pro Display blog to see more case studies and project inspiration, or better yet sign up to our newsletter here to get our latest news delivered straight to your inbox.