TV, Film & Broadcast
TV, Film & Broadcast
Visual Display AV Solutions for TV & Broadcast Media Productions
Pro Display technologies are no stranger to the silver screen, with our most recent features including the Academy and BAFTA nominated Netflix blockbuster 'The Midnight Sky' and Warner Bros' 'Wonder Woman 1984'.
Featuring on TV and in Movies from around the world, some of our most notable projects including Sky Sports News studio relaunch, 'Guardians of the Galaxy Vol. 1', 'Prometheus', 'Star Trek: Into Darkness', The X Factor, BBC Crimewatch, BBC Watchdog, Bloomberg News Studios (London, Hong Kong & Lebanon), CNN News Studios, CBS and Fox News studios.
Read more
RECOMMENDED PRODUCTS / APPLICATIONS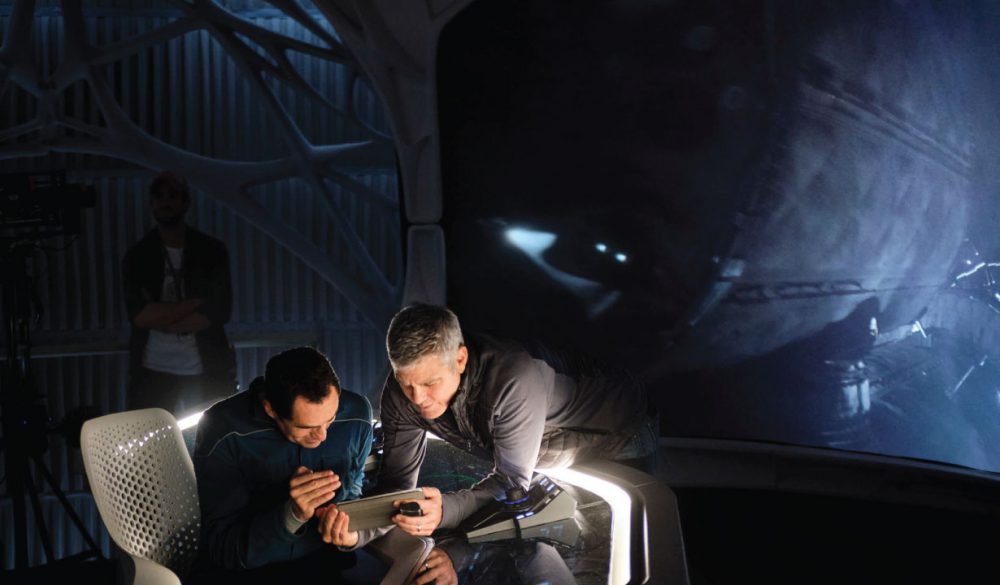 PVC Projection Film
Our PVC projection film is a versatile projection solution that can be suspended and tensioned to create dynamic displays. Suitable for rear, front and dual projection applications, these screens have no minimum size and can be used to produce curved screens, the likes of which cannot be achieved with competing LCD technologies. One such screen was featured in the BAFTA and Academy Award nominated Netflix movie, The Midnight Sky (2020). The huge 5.79 x 2m curved screen was tensioned into a bespoke steel framework system which tilted the screen at 5-degree tilt, designed to produce the most realistic image.
The screen was a key part of the set with the majority of the movie's action set in the control room of a spacecraft, it's realistic UST projection capabilities meant actors could immerse themselves in the story to produce a more convincing performance. Our PVC film supports UST projection allowing actors to move freely in front of the screen without disrupting the image, the support of an ultra-short throw distance also allows for more freedom and flexibility for production staff to move around the set without compromising it.
Read more

> > >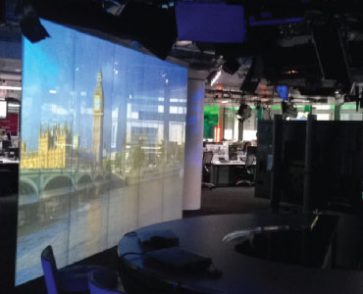 Switchable Glass Projection Screens
The versatility of our Switchable Smart Glass Projection Screens has led to their use on blockbuster movies like Prometheus, where its ability to appear transparent as well as offer a solid projection surface made it ideal for use on multiple set installations. Our switchable projection screens can also be seen on BBC's Watchdog and as a backdrop on the Bloomberg News channels for London, Hong Kong and Lebanon.
Read more

> > >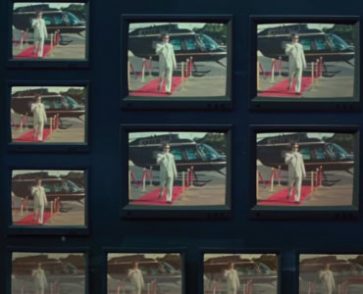 Rear Projection Film
Our rear projection film is a popular choice for the silver screen, with our Ultra Black projection film featuring in Wonder Woman 1984 (2020) and Star Trek Into Darkness (2013). As well as playing a key role in the live 83rd Oscars celebration, our clearview film can be seen in the hit Marvel movie, Guardians of the Galaxy (2017) as well as creating a hologram effect in Transcendence (2014).
Read more

> > >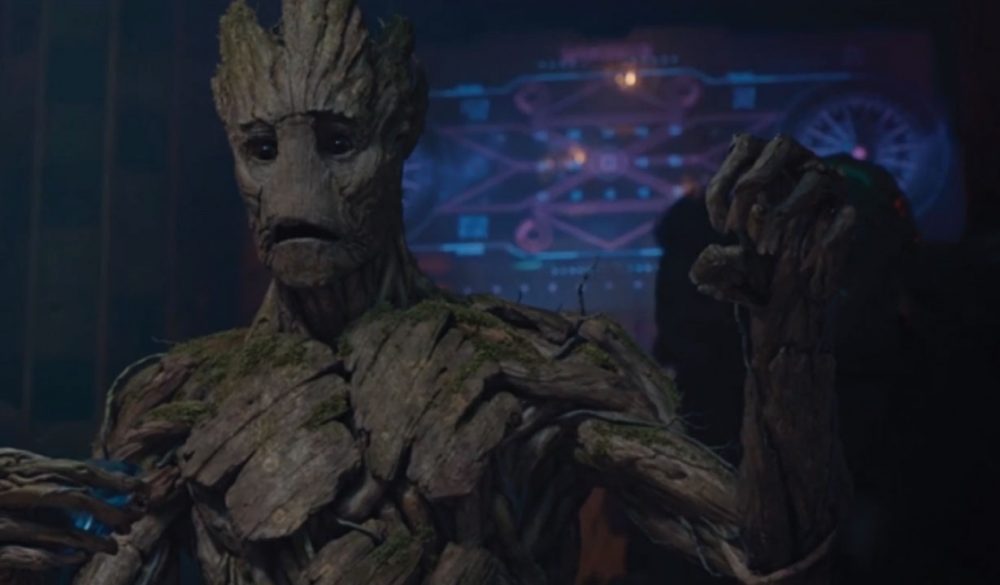 Holographic Rear Projection Screens
Offering transparency when not in use, our Clearview Holographic Projection Screens create a 2D peppers ghost effect when projected onto. Favoured by live events like the Oscars and the MTV EMA awards, our Clearview screens have also had several notable appearances on the silver screen. As well as being used to create a hologram in the 2014 sci-fi thriller, Transcendence, our holographic projection screens were used across multiple scenes in the 2017 box office hit, Guardians of the Galaxy.
The presence of holographic style technology is common across the sci-fi genre and whilst CGI is heavily praised, it can be quite expensive and time-consuming to implement throughout the entirety of a film. With our technology creating a real holographic effect off-screen, it's impact translates just as well on screen producing a more realistic and convincing set for not just the viewer, but the actor as well.
Read more

> > >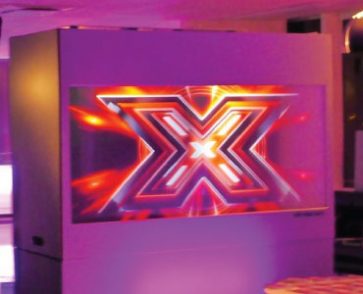 Ultra Short Throw Rear Projection Screen
On a working film set maintaining the illusion is key, with ultra-short throw projection being a popular choice to facilitate this. Rear projection is heavily used on set to create realistic backgrounds and features replacing the need for expensive CGI, with ultra-short throw being the most preferred choice due to the minimal space required. UST screens allow for more freedom of movement around the screen due to the minimal throw distance allowing for a smoother on set production.
Read more

> > >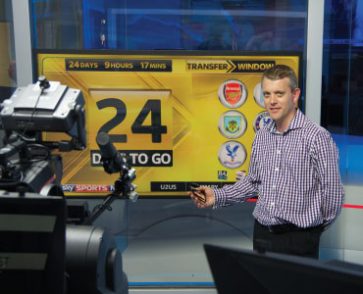 PCAP Touch Overlays
With new game shows, talk shows and news channels appearing, finding reliable solutions that translate on screen can be difficult. Our PCAP glass overlays use capacitive touch technology which needs contact from a finger to work, meaning any accidental knocks or brushes from objects would register a touch on screen. These overlays can also be fitted with an anti-glare surface like our project for Sky Sports News, where the screen was unaffected by the bright studio lighting.
Read more

> > >
Inspiration
Visit the Pro Display blog to see more case studies and project inspiration, or better yet sign up to our newsletter here to get our latest news delivered straight to your inbox.