Visitor Attractions
Theme Parks & Visitor Attractions
Immersive Displays & Digital Signage for Theme Parks & Visitor Attractions
With the USA paving the way for immersive theme park experiences, using innovative displays in visitor attractions has never been so important.
Pro Display offer a range of technology that can be used to create more exciting environments for visitors, that can be updated and changed at a moment's notice. Some of the most exciting rides use a small footprint but with clever use of immersive CAVE projection and rear projection screens, can create 3D simulations that feel much bigger. Mirrorvision technology offers the perfect addition to any ghost train, with our Switchable Projection Screens being a firm favourite in creating suspense and surprise.
Read more
RECOMMENDED PRODUCTS / APPLICATIONS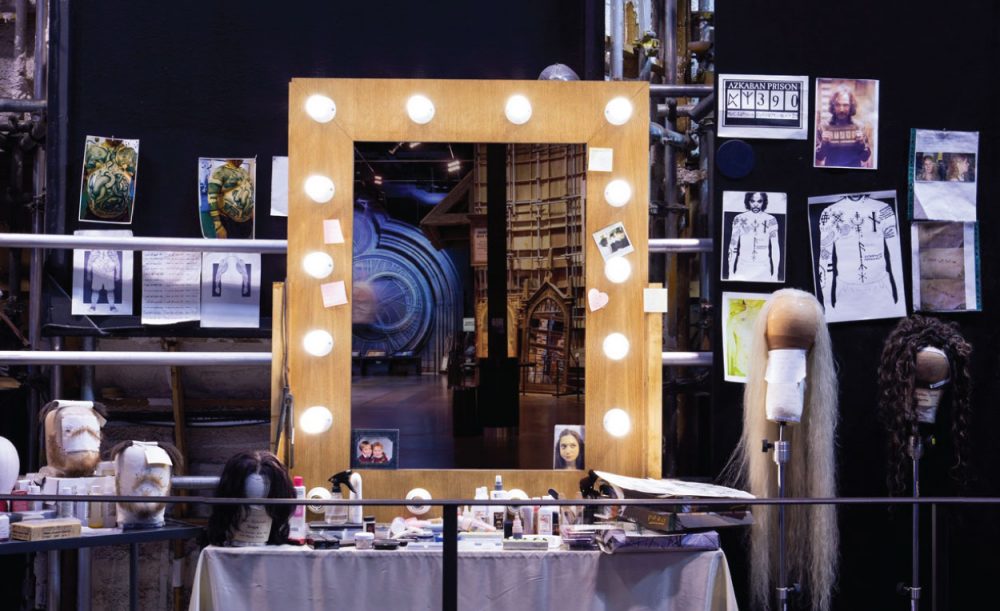 Magic Mirror Screen
Our Mirrorvision screens appear as a standard mirror when the screen is turned off, with the image bursting through the mirrored surface when turned on. This technology creates a world of potential for their use as effects screens in the right environments, by using bright content on a black background your image can appear to float on the surface of the mirror. Our Magic Mirror Displays are manufactured with 24/7 commercial grade screens and can be customised to suit your application, including custom shapes and oversizing the mirror overlay.
We can also create Mirror Video Walls using LED or LCD Screens as well as Interactive Mirror Screens, perfect for behind-the-scenes studio tours or experiential applications.
Read more

> > >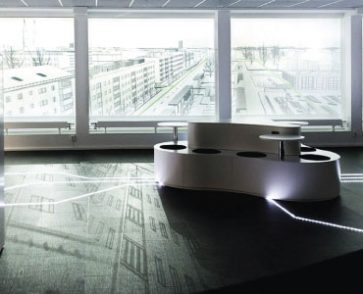 Switchable Projection Screens
Create suspense and fill your visitors with intrigue with our Switchable Glass Screens. Offering a HD/4K projection screen when switched off, our smart glass can be switched to clear in seconds to reveal the objects behind, perfect for experiential applications or immersive rides.
Read more

> > >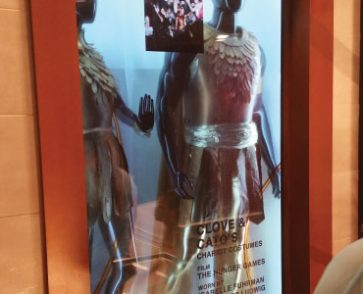 Transparent LCD Displays
Similar to our Transparent OLED technology, Transparent LCD screens need a backlight and housing, making them perfect for shop fitting and integration applications. We can also manufacture interactive transparent screens so visitors can engage with your displays to build lasting memories.
Read more

> > >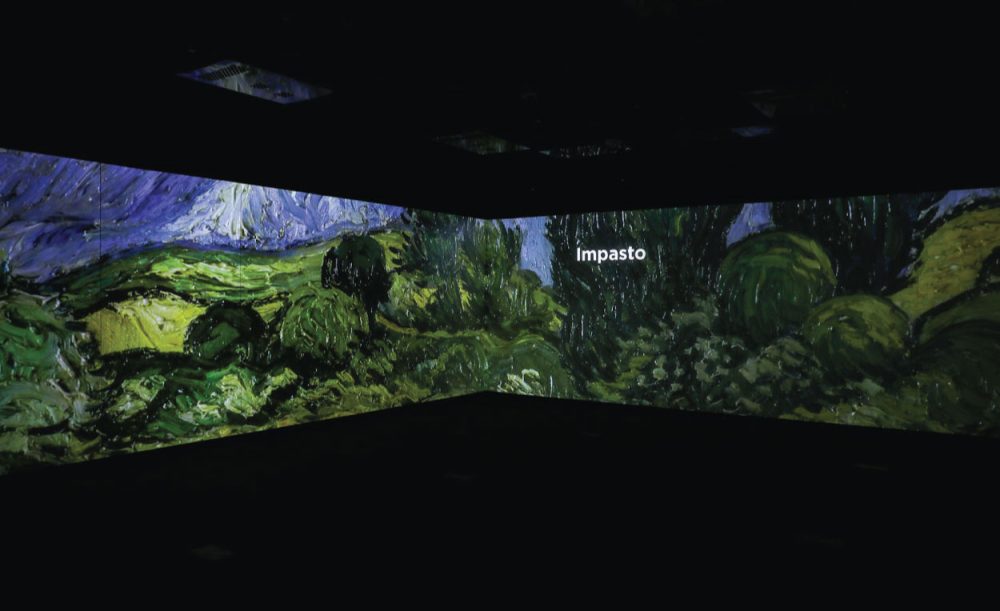 CAVE Projection Screens
Paving the way for the future of theme parks is CAVE and projection screen technology. Large-format 3D projection screens are now being used to create immersive rides, with Universal studios even holding a patent for their process used on some of their most popular rides. Our CAVE projection screens can be manufactured in sizes up to 8m x 3m and can be joined to create fully immersive spaces that visitors are guaranteed to get lost in.
As well as rear projection solutions we can manufacture CAVE screens using our 360 dual image projection technology, providing two screens using only one projector. These screens are perfect for creating convincing environments, with the ability to change and update their purpose anytime by changing the content.
Read more

> > >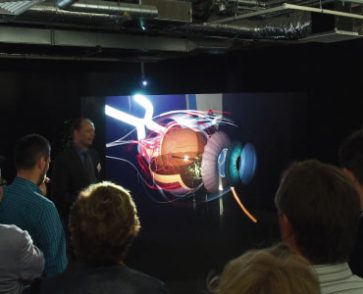 Clearview Projection Screen
Offering a more cost-effective and space conscious alternative to holographic technologies, our Clearview Holographic Effects Screens produce a HD/4K 2D peppers ghost effect when projected on. Appearing clear when not in use, our Clearview rear projection screens can be used to create conceiving holograms, ideal for theme park applications.
Read more

> > >
Transparent OLED Display
Create dynamic displays with our Transparent OLED screens, offering a narrow display where content appears to float in mid-air. Used best when layered in front of a physical display, these screens are ideal for creating convincing sci-fi or fantasy environments to truly transport your guests.
Read more

> > >
Inspiration
Visit the Pro Display blog to see more case studies and project inspiration, or better yet sign up to our newsletter here to get our latest news delivered straight to your inbox.