Trade Show
Trade Shows & Exhibitions
Sound & Digital Signage Display Solutions for Trade Shows
Corporate brands often use our innovative products to capture client imaginations when exhibiting at trade shows or presenting at conferences.
Pro Display products give the wow factor to any corporate presentation! Not only this, but Pro Display's reputation sees some of the world's biggest projector manufacturers turn to us to assist them with screen solutions to showcase their best new projectors at trade shows and exhibitions. Epson, Hitachi and Digital Projection all join the ranks of top projector manufacturers who have used our specialist screens to demonstrate their projectors.
Likewise, those in the AV industry will be familiar with ISE (Integrated Systems Europe), the world's leading AV trade event. Pro Display have a long history with ISE, both behind the scenes and having attended ourselves on numerous occasions. One of the most impressive projects we have been involved in was with ISE themselves for the 2019 event, where we supplied the projection mapping film for one of the biggest projection mapping projects the world has ever seen – where else to be expected other than ISE? Switchable Smart Glass and Transparent LCD Screens are also a popular choices for Trade Shows, ideal for display cases and product reveals.
Read more
RECOMMENDED PRODUCTS / APPLICATIONS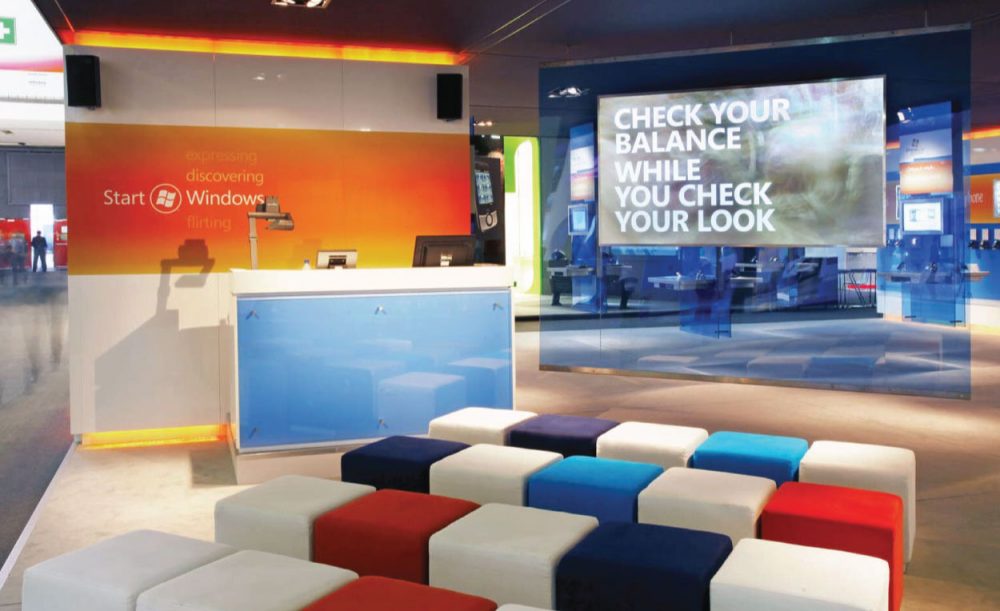 Rear Projection Film
Create stunning projection displays without worrying about casting shadows with our range of rear projection films. With solutions suited to Ultra Short Throw Projection, we can create large-format projection screens with a minimal throw distance perfect for trade shows and exhibitions. Our Rear Projection Film was favoured by tech-giant Microsoft and used in an international exhibition in Barcelona, Spain. The superior brightness, contrast and black levels of our projection film meant even in the ambient lighting environment the image appeared crisp and clear.
Our rear projection film has always been a popular choice within the AV sector when it comes to exhibitions, with world-renowned projector brands Hitachi and Epson specifying our films to showcase their technology at its best.
Read more

> > >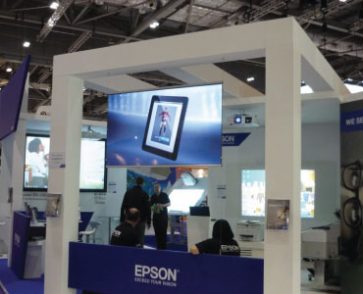 Rear Projection Screens
Choose a reliable rear projection screen that works in challenging lighting conditions with our range of rear projection screens. With solutions boasting high contrast and excellent colour reproduction, your message is bound to be noticed. We even offer screen solutions that can perform in direct sunlight and high ambient lighting environments.
Read more

> > >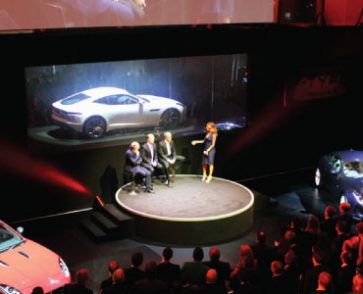 Switchable Smart Glass & Film
Create a product launch that visitors will never forget with our Switchable Smart Glass. Easy to integrate into display cases these minimalist panels are opaque when off, switching to clear when a current is applied. These Smart glass screens can also be projected on to add more suspense, like the Rolls Royce launch seen at Harrods.
Read more

> > >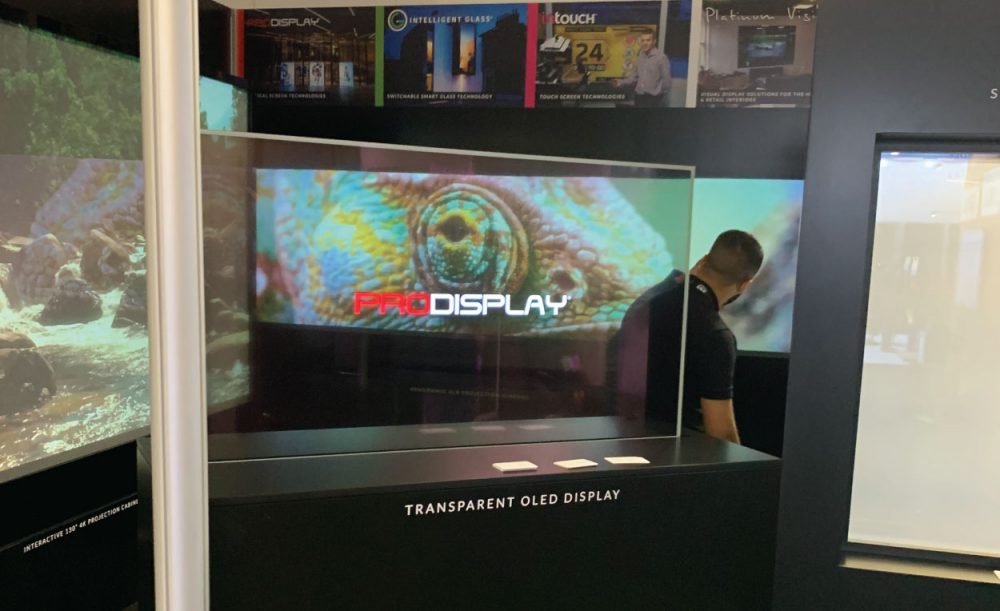 Transparent OLED Display
One of the most exciting display technologies on the market right now is our Transparent OLED display. Boasting characteristics seen in futuristic sci-fi movies, these transparent screens make images appear to float in mid-air, with black colours rendered as transparent. A benefit of the Transparent OLED is that they are still fairly unknown outside the industry, making seeing them for the first time all the more intriguing. These displays are a great way to grab the attention of traffic, their holographic effect works increasingly well when positioned in front of an object to combine digital and physical displays.
Transparent OLEDs are self-lit and can be positioned together with other OLEDs to create transparent video walls. These transparent displays can also be granted interactivity to allow users to engage with the content on screen, making your brand and products more memorable.
Read more

> > >
Touch Screen Kiosk
Make a smart display investment with our Interactive Touch Kiosks that can be custom branded to mirror your brand image. Our Touch Screen Kiosks can be easily moved and repositioned, with content updated simply by plug and play, offering a multifunctional solution that works in the office and on the road!
Read more

> > >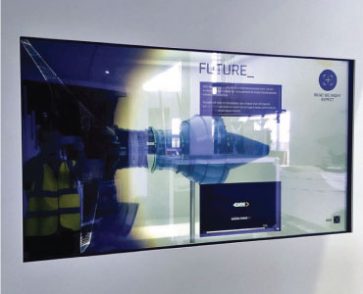 Transparent LCD Showcase
Intrigue passers-by with our Transparent LCD Showcases that can be designed bespoke to your requirements. With options for bespoke designs and custom branding, these transparent showcase displays are ideal for product demonstrations, combining physical and digital displays into one show stopping centrepiece.
Read more

> > >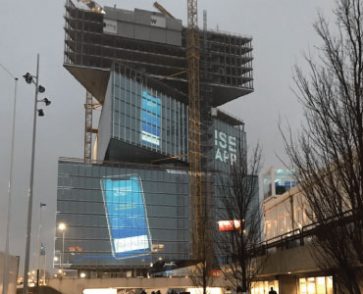 Projection Mapping Film
Make an impact on your guests as they enter the venue with our Projection Mapping Film. Used to great effect on 392 windows of the nHow hotel in Amsterdam at ISE 2019, relevant messages and brand sponsors could be seen across the city on this grand 25 story projection canvas.
Read more

> > >
Inspiration
Visit the Pro Display blog to see more case studies and project inspiration, or better yet sign up to our newsletter here to get our latest news delivered straight to your inbox.