Bars & Clubs
Bars & Clubs
Digital Signage Display Solutions for Bars & Nightclubs
Bars & Clubs are often looking for new and dynamic ways to advertise, inform and entertain visitors
Pro Display's unique AV technology is the ideal choice with many bar and club owners opting for large format LED screens, holographic projection, Mirror TVs in toilets and Switchable Glass for privacy and projection. Making your venue look top quality, professional and visually impressive, Pro Display's product range ensures that you can communicate your very best offers or information in style, accenting the premium and luxury feel you may wish to enforce.
Read more
RECOMMENDED PRODUCTS / APPLICATIONS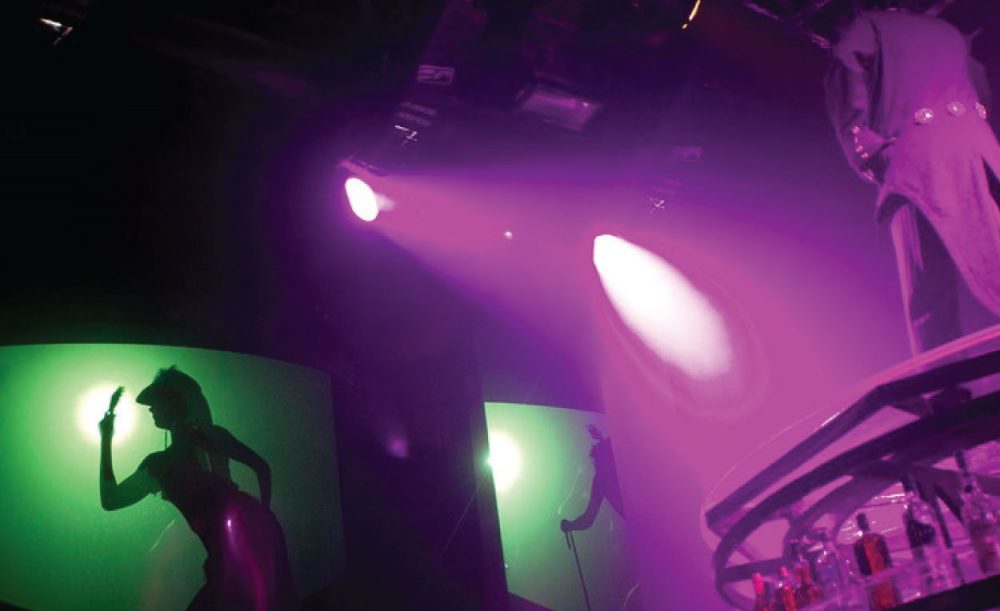 Holographic Projection Screen
A favourite in the bar and club scene, our Holographic Effect Rear Projection screen offers a stunning effect in these controlled lighting environments. When off our Clearview Screen appears clear and can be seen through from either side, when projected onto these screens can create an eye-catching 2D peppers ghost effect and crisp HD/4K images. Our Clearview film is the perfect alternative to other holographic technologies, offering a more cost-effective option with minimal restrictions on size.
Our Clearview products have been used in clubs all over the world, creating a more flexible display space that goes easily unnoticed when not in use. Our Clearview film offers a retrofit solution that can be applied to existing glass or plexiglass and even joined to create huge uninterrupted projection walls.
Read more

> > >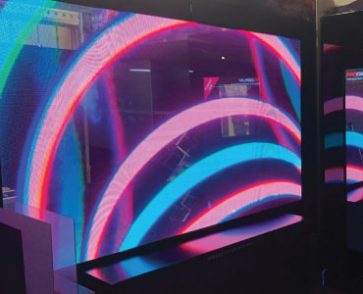 Indoor LED Screen
Put on an unforgettable show with our Indoor LED screens, with solutions designed for up close and long-distance viewing. Our range of LED screens cater for both background applications and high-quality projects to ensure everyone in the venue can appreciate your displays.
Read more

> > >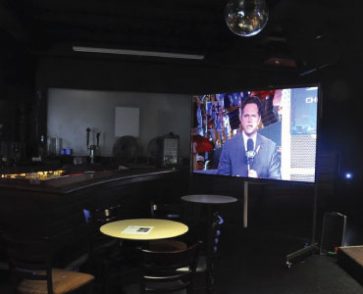 Rear Projection Screen
Our rear projection screens are a great choice for busy nightlife venues, offering a superior quality projection screen that won't be affected by casted shadows. With solutions that support ultra short throw projection, our range of projection screens cater for all different venue requirements.
Read more

> > >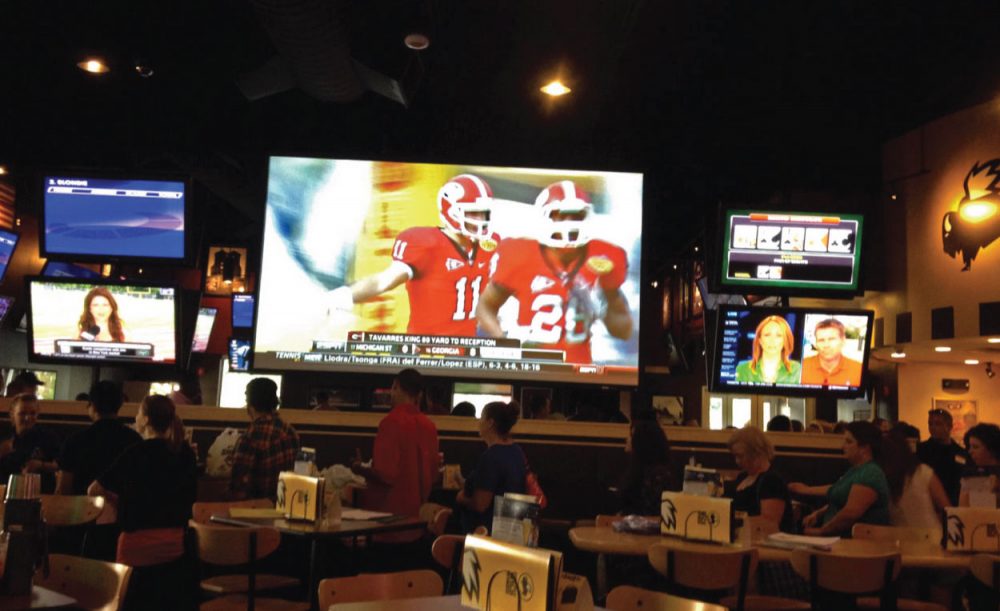 360 Projection Screen
360 Dual Image Projection Screen offers a crystal-clear image on both sides using only a single projector. Used most effectively in large spaces where crows will be able to see the screen at all angles, these screens offer two displays for the price of one. Our 360 screens can be projected on from either side producing a mirror image on one side, perfect for effects screens and image projection. We offer our 360 screens in multiple formats including rigid screens and retrofit film as well as more specialist solutions like our dual image electric projection screens and our PVC fabric projection film, designed for suspended and tensioned applications.
Our rigid screens are available in standard sizes up to 132" and can be used as a floor standing display to divide the space, whilst creating smaller more immersive areas.
Read more

> > >