Transport
Transport
Display & Interactive Solutions for the Transport Sector

The transport and automotive sector is a growing market for Pro Display with our technologies being implemented in airports, bus and rail stations, trains and cars.
Great for way-finding, communicating information and entertaining customers, Pro Display's range of AV technology offers a solution for many requirements in this sector.
Read more
RECOMMENDED PRODUCTS / APPLICATIONS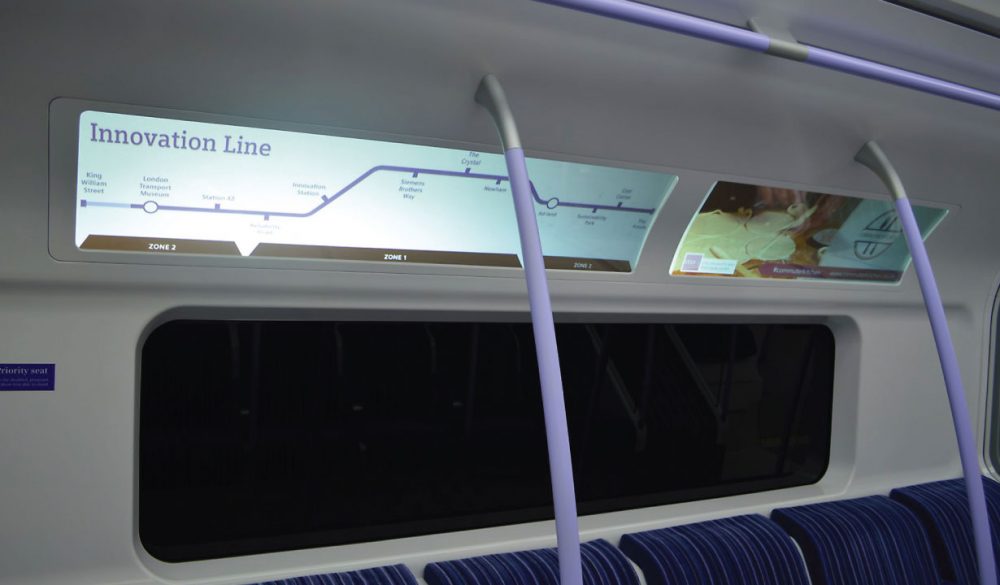 Rear Projection Screen
Create versatile displays with our range of rear projection screens, ideal for the fast-paced nature of the transport industry. Offering a more energy-efficient alternative to LCD and LED screens or rear projection screens can be manufactured to any bespoke shape and size, with solutions supporting Ultra-Short throw projection also available.
The versatility of our rear projection screens led to their inclusion in the London Underground's concept tube train installation as part of a partnership with Siemens. Teasing what could be the future of the popular Piccadilly, Bakerloo and Central Lines, our Rear Projection Screens were used with UST projectors to display journey updates in real-time as well as relevant local advertising.
Read more

> > >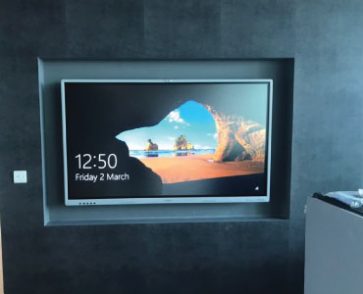 Interactive Touch Screens
Create useful information points with our innovative range of interactive screens. Transport hubs have many reasons to benefit from integrating touch screens throughout their facilities, from reducing the need for staff to be available 24/7 to making essential information more accessible to visitors like timetables, flight schedules and cancellations.
Read more

> > >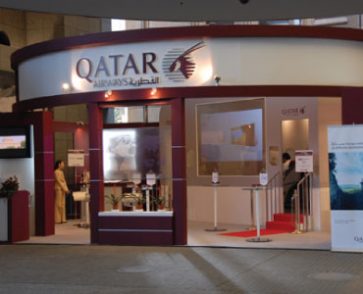 Interactive Touch Foil
Our Touch Foils are the perfect retrofit solution turning any screen into a touch screen, allowing users to engage with the content via thru glass touch. Interactive touch foils create the opportunity for interactive window displays without the need to worry about security or graffiti.
Read more

> > >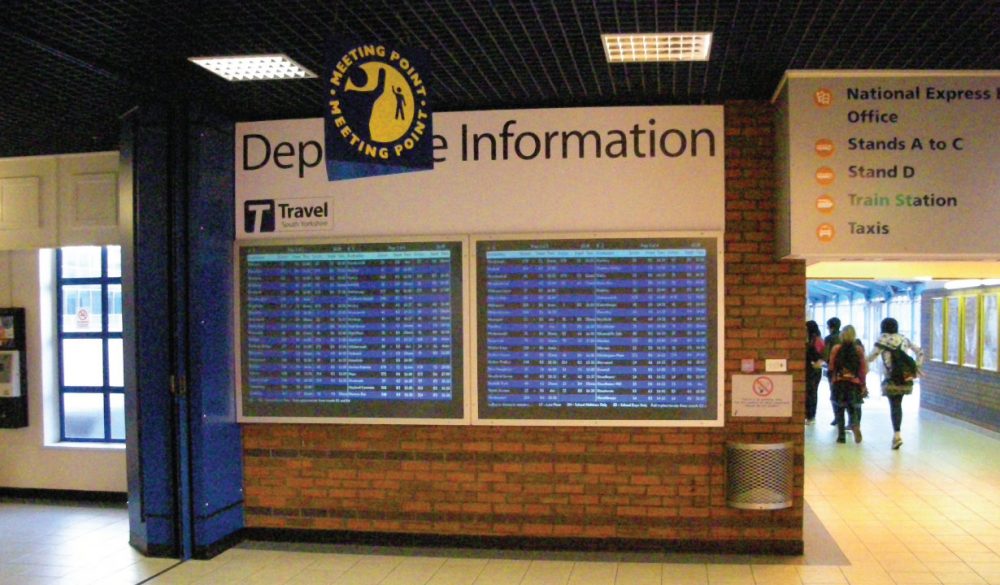 Rear Projection Film
Enhance existing features in your transport hub with our retrofit Rear Projection Film, providing a HD/4K projector surface. Manufactured with a self-adhesive layer, our projection film can be easily applied to windows, glass facades or partitioning to transform them into an eye-catching rear projection screen.
Previous projects include window displays as well as the clever upgrade of a railway station information booth. Previously used by staff to sell tickets and offer information to visitors, the station chose to upgrade the windows using our Rear Projection Film to create a more cost-effective timetable display using the resources and space they already had available to them.
Read more

> > >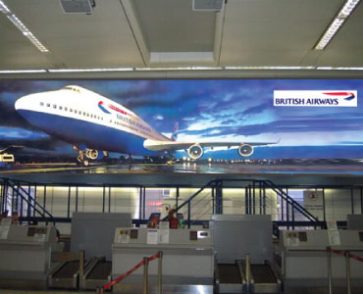 Front Projection Screen
We offer a range of front projection screens suitable for use in the transport sector, producing superior brightness and contrast even in high ambient lighting environments. As well as our standard projection screens and films we also offer Ambient Light Rejecting Projection Screens designed to perform in direct sunlight.
Read more

> > >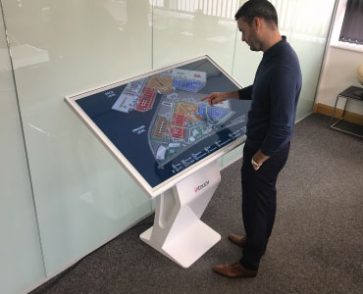 Interactive Kiosks
Streamline staff responsibilities and promote self-service with our interactive kiosks. Allow visitors to take their experience into their own hands by offering a recognisable outlet where they can check timetables and platforms, explore the area or even buy their travel tickets.
Read more

> > >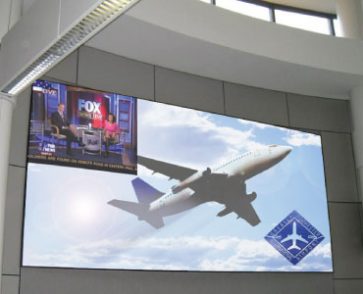 LED Screens
With solutions suited to both indoor and outdoor applications our LED screens offer a high brightness display for close up or long-distance viewing. Whether it's advertising inside the station, marketing that can be appreciated by passing traffic or even transforming a glass façade into an LED screen, we have a solution for you.
Read more

> > >
Inspiration
Visit the Pro Display blog to see more case studies and project inspiration, or better yet sign up to our newsletter here to get our latest news delivered straight to your inbox.