Posted June 18th, 2019 by Sean Brown & filed under , General, Inspiration, Technology.
The world of retail merchandising has become increasingly difficult to succeed in. Traditional display techniques lose their impact and effectiveness as they become tired and outdated in the eyes of audiences, forcing retailers to 'up their game' to stand out from the competition. The level of innovation in this field has been relentless, especially in recent years with the popularity of online shopping driving developments so effective retailers are often left thinking 'Well, how do we top this?' – until now. With the advent of Transparent LCD Screen technology, retailers have been offered a lifeline to their merchandising efforts in being able to display products in an innovative and exciting way. Offering a visual effect that is so different, audiences will have to take notice of such a display, helping to frame your product – and indeed your business – in a cutting edge, positive way.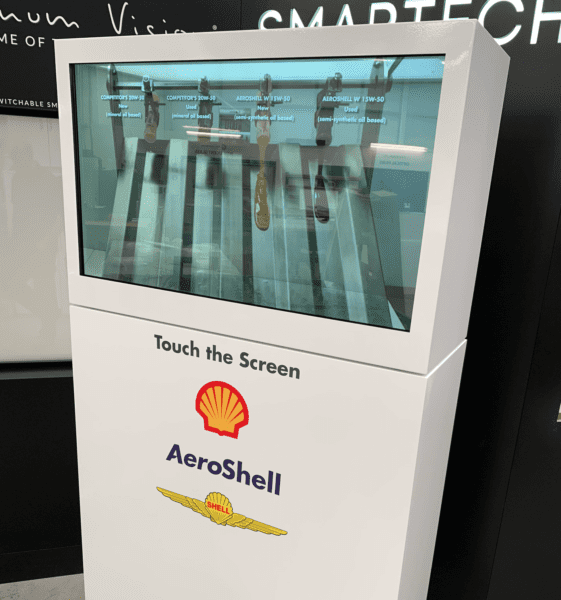 Transparent LCD Screen technology offers merchandisers an incredible way to display their products, operating in a similar way to standard LCD screens with the key difference that sees white content displayed as transparent, allowing audiences to see what is behind the screen whilst content is displayed on it. Requiring a backlight to produce content visually, these screens are ideal for display cases that encase featured products or new launches, bathing the product in a brilliant white LED light so virtually anything displayed in a Transparent LCD Display Case looks premium.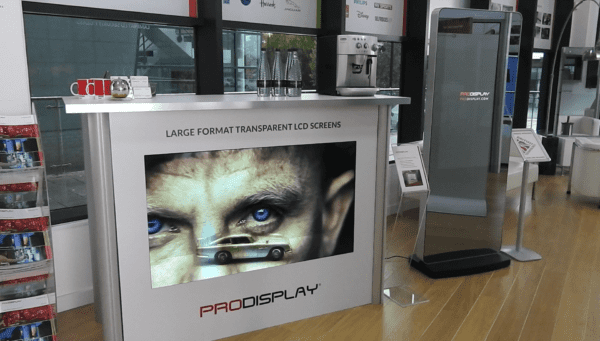 The options that become open to merchandisers in displaying content like this are remarkable, offering an innovative avenue to perfectly compliment the product behind it. In this way, merchandisers can use this opportunity to enforce branding, product features or price in a way that audiences are unlikely to have seen before. Even more impressive would be displaying content that interacts with the contained products, using colours, light or even blocking the view to gradually reveal the product behind it to enhance the visual allure of the display. Using content on a screen such as this is a great way to advertise and inform at the same time as placing your product at the centre of attention, making it ideal for advertising entire product ranges or supporting products that may accompany the featured product.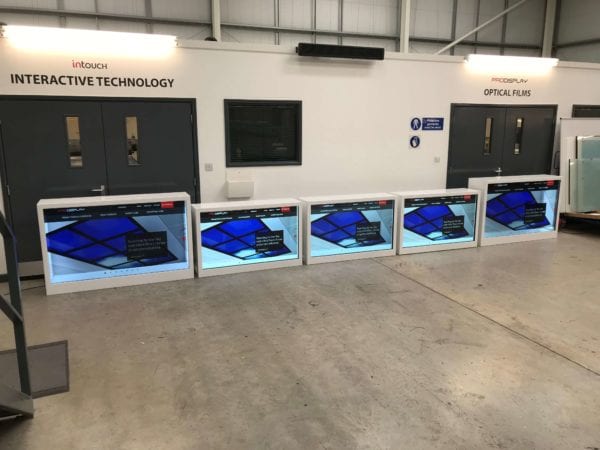 What's more is that these screens can even be interactive, offering the ultimate in engaging and innovative displays. Pro Display's Transparent LCD Touch Screens are the ideal specialist display that audiences can interact with as if they were living in a sci-fi movie, allowing them to have control over what content they are being shown. In this context, it is not hard to imagine the augmented reality applications, overlaying colours or features onto displayed products to help customers visualise different versions or combinations.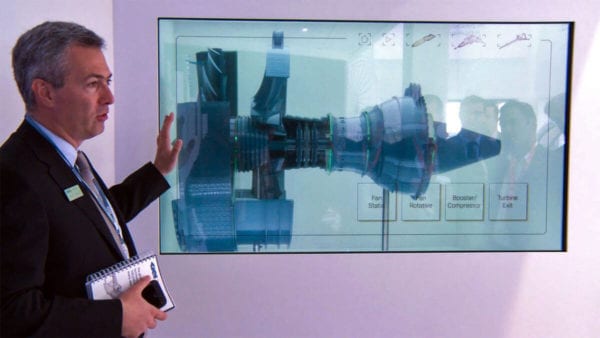 Ultimately, Transparent LCD Screens, whether as part of a display case or bespoke furniture, present your product and content in a dynamic and captivating way, offering merchandisers the opportunity to explore new ways of appealing to customers through creative ideas such as integrating content with a featured product, or using the content to hide and reveal what's behind the screen. These effects, when used in the right way, can help to revolutionise the way you display products, potentially helping to increase footfall, sales and even hype or social media interest in your store. The applications of this technology makes it an ideal investment for retail in today's climate.