Healthcare
Healthcare
Display & Privacy Solutions for the Healthcare Sector

Hospitals, clinics and surgeries are making the move towards more technologically oriented environments for both ease of experience and patient comfortability.
Both the public and private healthcare sectors have demand for Pro Display products with our Switchable Glass being a popular choice where patients / doctors / nurses can achieve instant privacy at the flick of a switch.
Read more
RECOMMENDED PRODUCTS / APPLICATIONS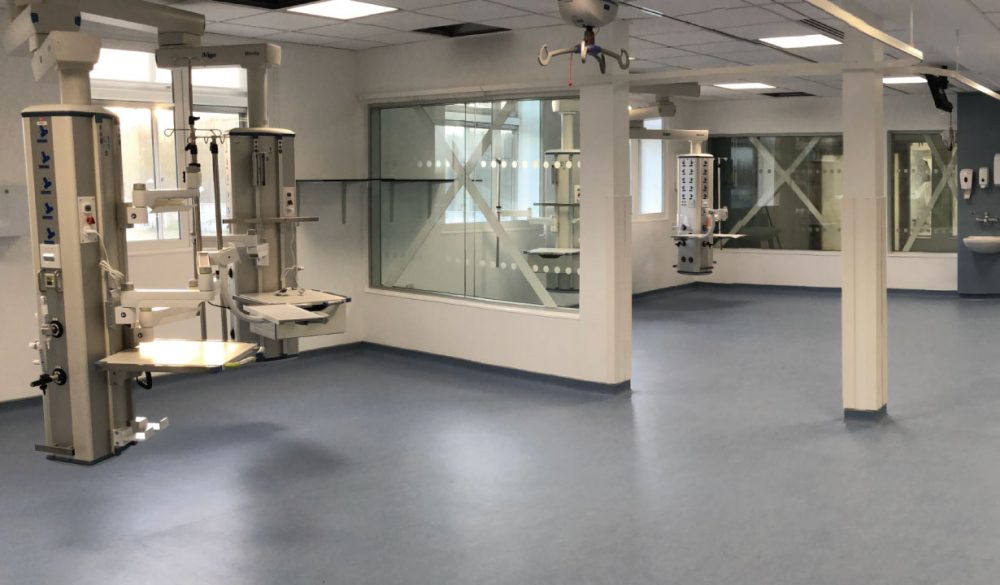 Switchable Smart Glass
Over the last 20 years, we've supplied switchable glass for a number of healthcare institutions all over the world, including regular projects with our own NHS. Our Laminate switchable glass provides a robust privacy solution that's designed for use in high traffic areas, providing a more hygienic solution to the standard curtains and blinds. Smart Glass technology offers privacy in its off state, only switching clear when a current is applied; so in the case of any power cuts or accidental damage the glass will maintain the dignity of the patient.
Some of the projects we've worked on include, supplying the Royal Alexandria Hospital in Paisley with 42 panels of Smart Glass, installed across 5 critical patient areas on the ICU ward and manufacturing 56 Double Glazed Smart Glass privacy windows for the consultation rooms of the Wokingham Medical Centre.
Read more

> > >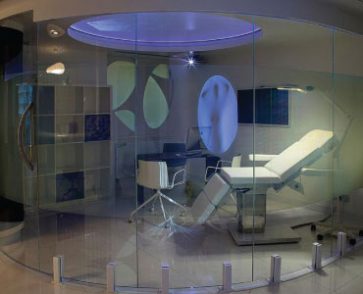 Switchable Film
Offering all the privacy qualities of Switchable Smart Glass in the form of a retrofit solution, Our Switchable Smart Film is a popular choice in the healthcare sector. Used previously in a Romanian private clinic, our smart film was applied in a statement strip to an existing glass partition and projected on when not in use.
Read more

> > >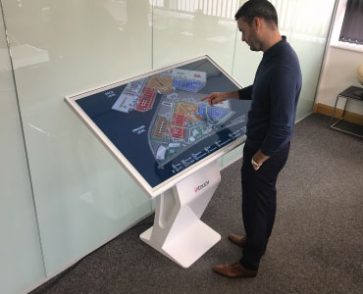 Interactive Kiosk
Interactive Kiosks are a great tool to streamline staff responsibilities and place control into the hands of the visitor. Many clinics and surgeries have adopted the self-check-in kiosk to reduce the workload of their staff. These Touch Kiosks could be used in great effect in hospitals for wayfinding to allow staff to pour their focus into the patients.
Read more

> > >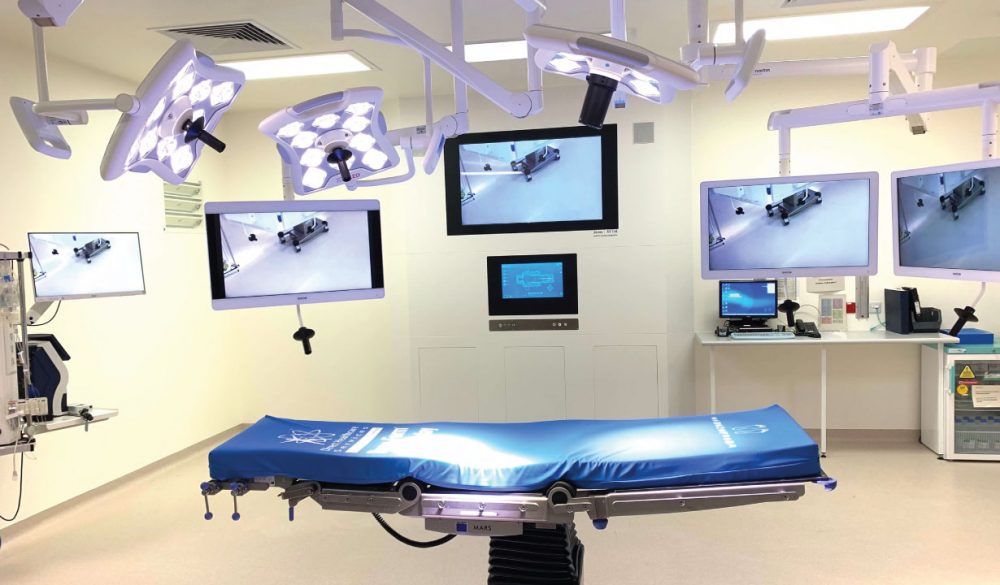 Interactive Touch Foil
Our range of interactive touch foils offer a retrofit interactive solution that can turn any hard surface screen into a touch screen. Available in custom and standard sizing, our touch foils use projected capacitive touch (PCAP) to register interaction and can be manufactured in single, dual and multi-touch solutions.
One of our memorable projects includes the multi-touch foils supplied for high-end operating theatres at the NHS's new Royal Papworth Hospital. Due to the demanding environment, traditional tools like keyboards and mouses cannot be used due to clutter and risk of infection, making our touch foils the perfect choice. We manufactured the foils to the exact user measurements, allowing them to create a neat, easy to operate and infection control compliant wall unit.
Read more

> > >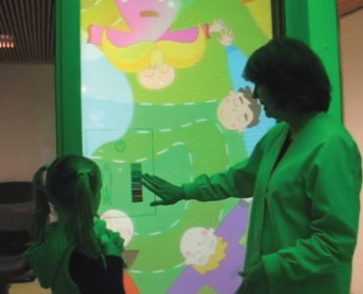 Switchable Projection Screens
Switchable Projection screens are a great healthcare asset, especially in applications for children. Our Smart Glass Projection screens have been used previously in a partition between an MRI scanner and an office, where children could play games on the screen before entering, continuing to be distracted by the projection when the scan took place.
Read more

> > >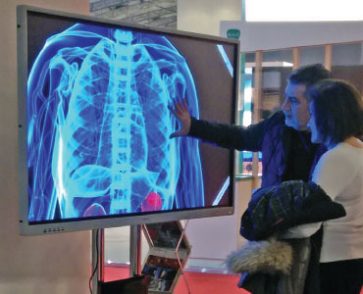 Interactive Displays
There are many uses for interactive screens in the healthcare industry for both office and customer-facing applications. We offer a range of large format screens that can be used in offices further interact with X-Rays & scan data, with the potential to use these in consultation rooms to give patients a more digestible understanding of their circumstances.
Read more

> > >
Inspiration
Visit the Pro Display blog to see more case studies and project inspiration, or better yet sign up to our newsletter here to get our latest news delivered straight to your inbox.