Posted August 1st, 2019 by Sean Brown & filed under , Case Study, General, Project Focus.
Pro Display's relationships with partners in different industries are continuously developing, as seen from one of our latest projects with long standing partner Jones AV.
Jones AV are a multi-award winning medical AV systems integrator, working with healthcare institutions around the world on the most cutting edge technological solutions the AV industry has to offer. Recently completing a project on 'home ground' with the NHS, Jones AV are at the forefront of medical AV technology innovation both at home in the UK and globally, bringing the NHS some of its highest spec operating theatres to date. Said project involved delivering high end integrated operating theatres for the NHS's new state-of-the-art Royal Papworth Hospital, who required a custom built wall unit that would house viewing monitors, AV equipment and a system control screen. Naturally, Jones AV were chosen to deliver such an innovative project, who in turn called on Pro Display to assist with the demand of specific interactive requirements. Working in healthcare, specifically on projects for the NHS, is always a rewarding endeavour for Pro Display. As a British manufacturer committed to corporate responsibility, knowing that our technology is contributing to the advancement of healthcare technology, especially when it's for our national health service, is incredibly satisfying work. To have worked with Jones AV on such a pioneering project was a great honour.
This project was particularly demanding; due to the environment and proximity to the surgical field, the monitors were required to be completely flush mounted, waterproof and touch operated to avoid the clutter and infection risks involved in using a keyboard and mouse tray in such a critical area. Of course, Jones AV delivered an incredible solution, constructing 7 custom built wall units to exacting standards that accommodated these demands. Looking to Pro Display to facilitate the screen's interactivity, we were able to offer bespoke Multi-Touch Interactive Foils that allowed Jones AV to build the wall units to the demanding requirements, relinquishing the need to use a keyboard and mouse by offering the clutter-free and more hygienic solution of touch screen technology.  Ingo Aicher, Managing Director at Jones AV comments, 'The ability of Pro Display to manufacture Multi-Touch Interactive Touch Foil to the exact user and screen size requirements allowed us to build an extremely neat looking, easy to operate and infection control compliant wall unit.'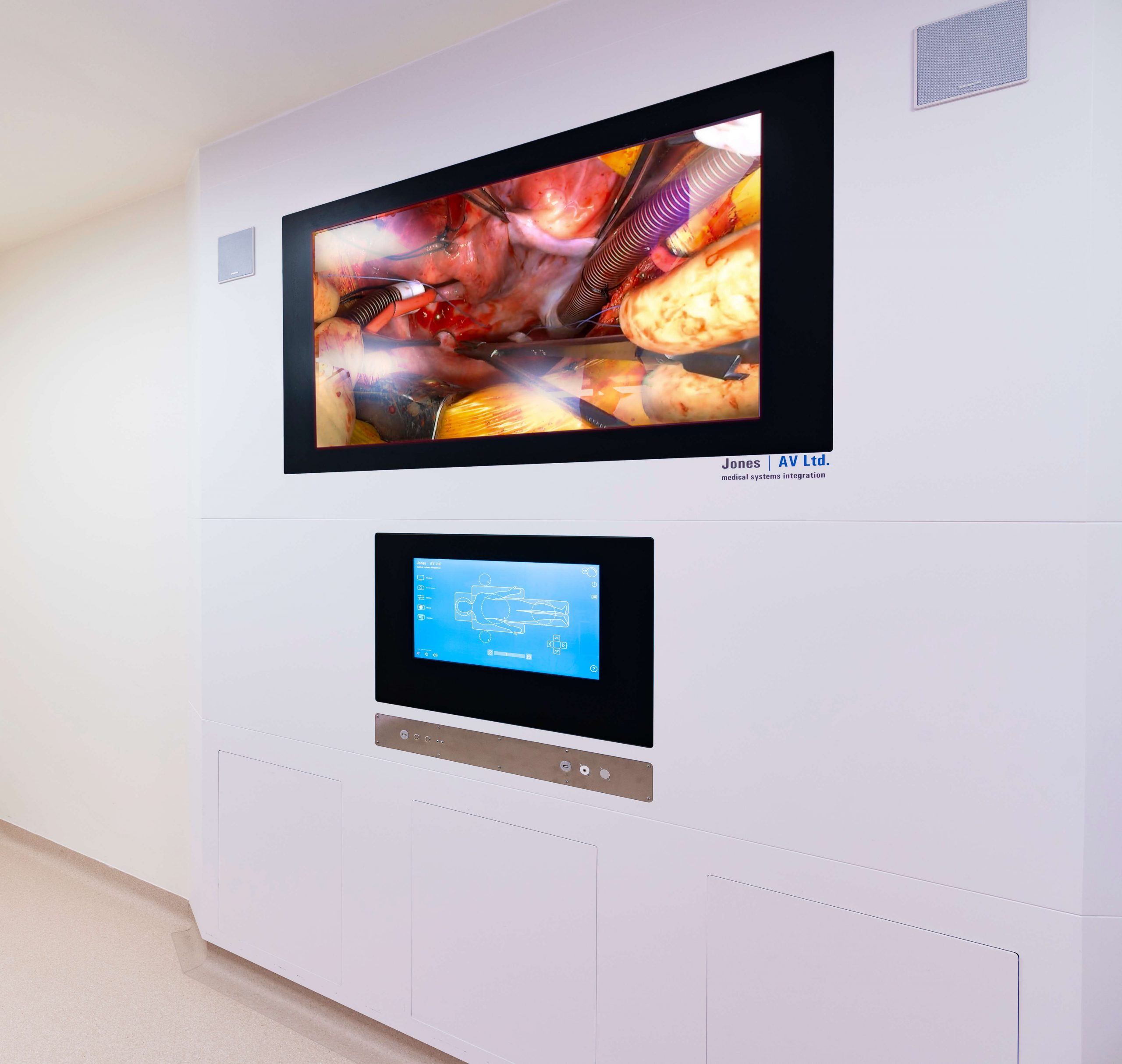 As with all of our Interactive Touch Foils, configuration of the product was Plug & Play, minimising any difficulty that installation may have brought otherwise – an important factor in such an important project. Indeed, Jones AV report that they received excellent user feedback on the operability of our Touch Foils, as well as glowing reports regarding the touch reaction. For a project like this, where precision is such a high priority, excellent touch response is a must. Likewise, the multi-touch functionality of this product is ideal for applications where collaboration and precision are critical aspects that cannot be compromised on, enhancing the foil's credentials to deliver.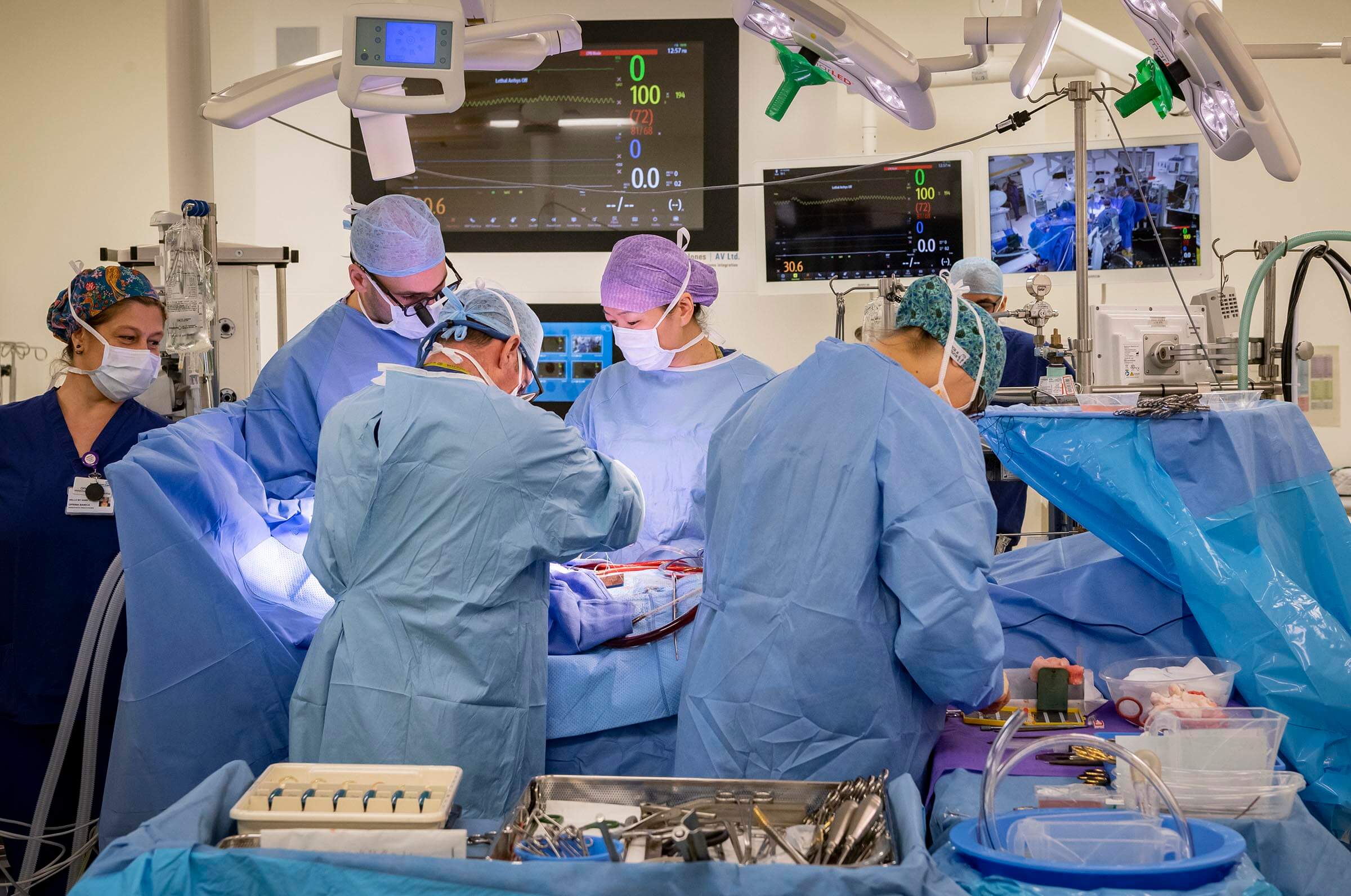 Jones AV were especially impressed with the deadline Pro Display were able to work towards; the entire project was on a very tight schedule, being delivered within a 2 month window. Pro Display managed to turn around the bespoke Touch Foil solutions faster than anyone else, allowing Jones AV to complete the project in time for the first patients to be treated at the new theatres, resulting in an incredibly rewarding outcome for all. Since this project's completion, Jones AV's wall units have been helping heart operation and transplant patients for a number of months now. This is an exciting time for all involved in a pioneering project such as this; in total, Jones AV have deployed 7 touch enabled wall units at the new Royal Papworth Hospital, with further installations scheduled across Europe later this year.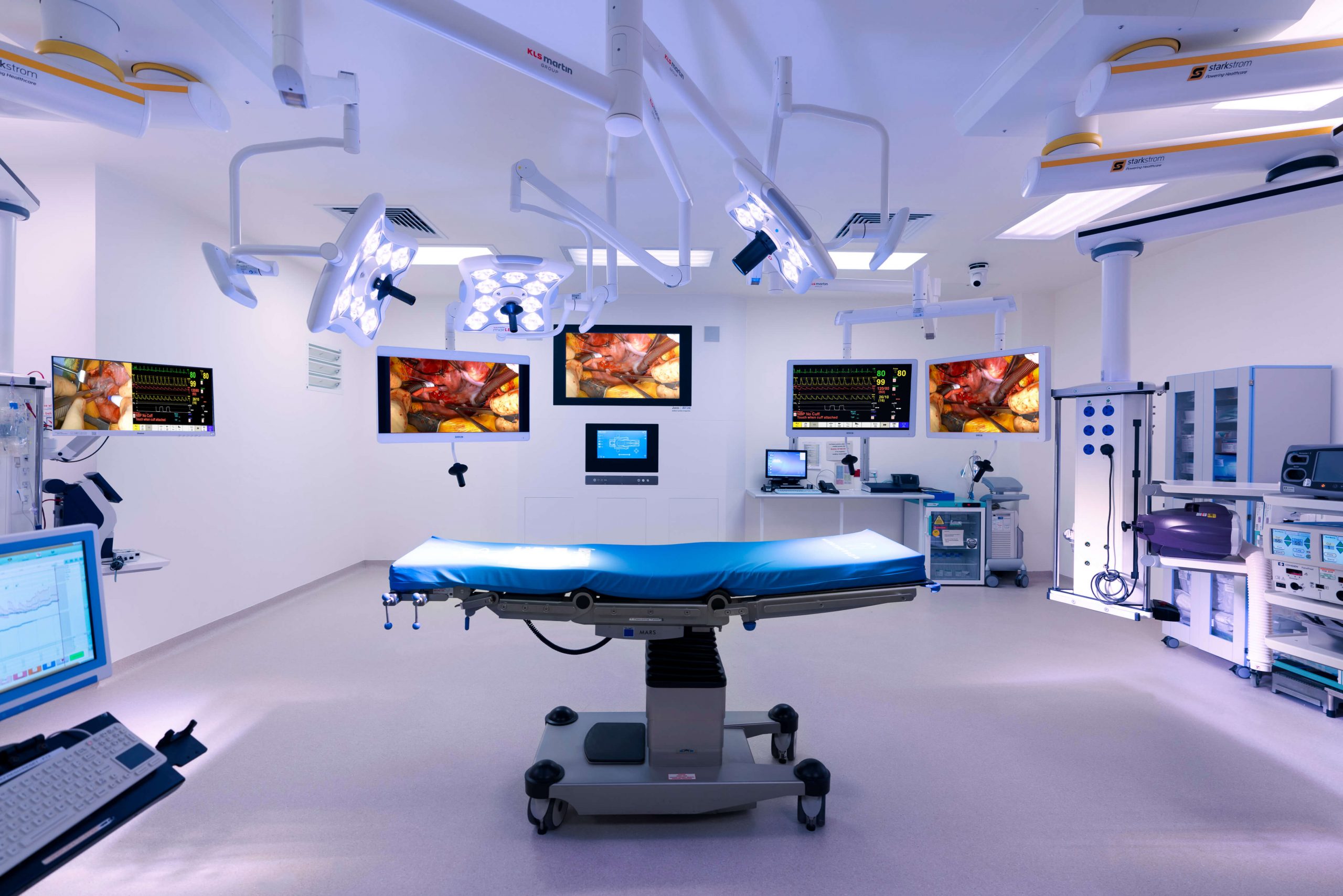 This NHS beacon project serves as a case study for effective teamwork, solid solutions and ground breaking vision. Together with Pro Display, Jones AV have delivered some of the highest grade AV systems in the NHS to date, resulting in a technologically advanced integrated operating theatre that is currently – and will continue to – help medical teams save the lives of thousands of patients every year.