Banking & Finance
Banking & Finance
Display & Interactive Technology for the Corporate Banking Sector
Demand in this sector is growing rapidly year on year with many corporate brands looking to implement our unique solutions and stand out from the crowd.
Popular choices for the corporate sector include our large format HD projection screens, multi-touch technology for providing dynamic and intuitive presentations and not to mention Switchable Glass which offers privacy at the flick of a switch ideal for boardrooms / meeting rooms.
Read more
RECOMMENDED PRODUCTS / APPLICATIONS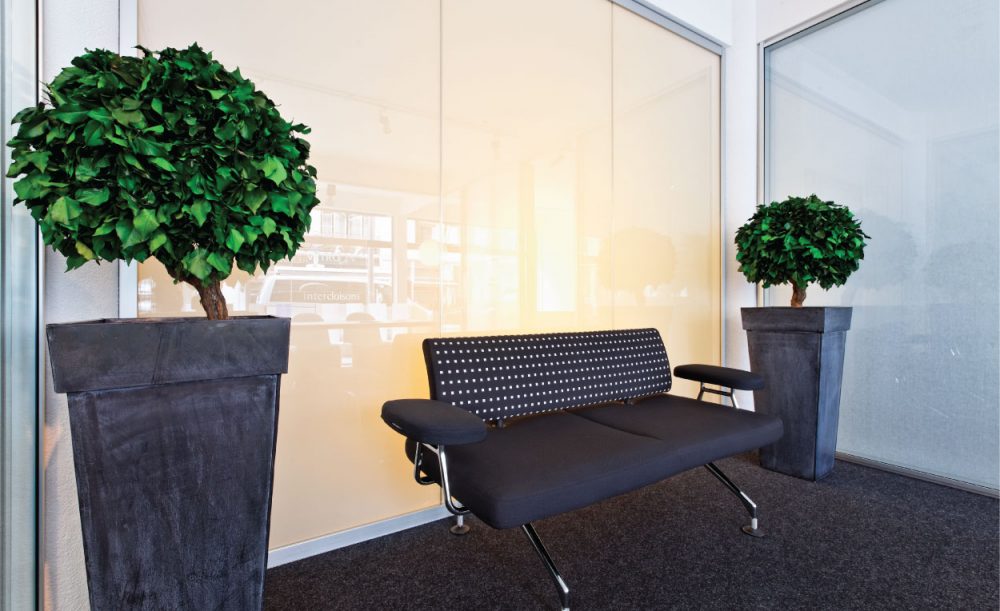 Switchable Smart Glass
Switchable Smart Glass is a welcome addition to any office space, offering a modern, minimalist method of privacy that reflects well on your brand. When it comes to creating corporate workspaces in banking and finance, the appearance of luxury can leave a better impression on your visitors. By creating an environment that feels expensive and professional, will only make your business more appealing to like-minded investors or even potential customers.
We've provided our Smart Glass solutions to many recognisable financial institutions, including bespoke partitioning for the head office of Deutsche Bank and Switchable Projection Screens for the foyer of the London Stock Exchange.
Read more

> > >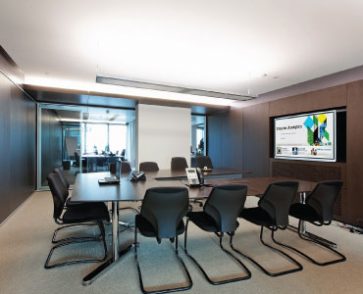 Interactive Touch Screens
Create more productive work and meeting spaces in finance with our range of innovative touch screens. Catering for all types of environments we can create huge interactive projection screens in sizes up to 8m x 3m as well as interactive touch tables in formats perfect for isolated and collaborative working.
Read more

> > >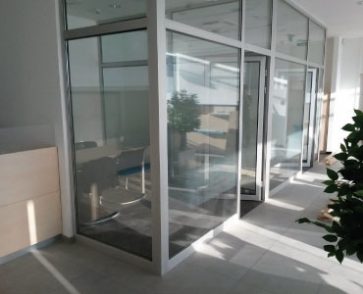 Switchable Smart Film
Transform your existing space with minimal disruption using our Switchable Smart Film. Our Smart Film can be applied to any existing glass or acrylic surface to create a private space including windows, glass partitioning and doors. Our Switchable Film can also be used as a HD/4K rear projection screen whilst turned off.
Read more

> > >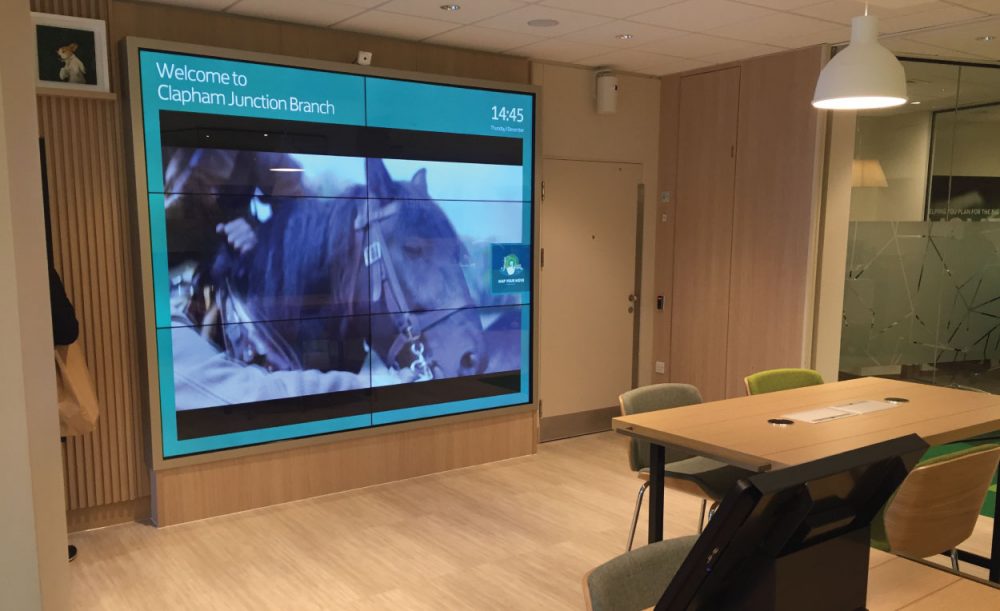 Interactive Video Wall
Interactive Video Walls offer a slimline interactive display solution that's perfect for banking and finance applications. Whilst projection is a strong choice, many environments can't facilitate the room necessary to execute a display as desired, but not with a video wall. Our interactive video walls use the latest in commercial displays with narrow bezels to give the best quality image with little disruption from join lines. With the freedom to create your bespoke video wall format, we manufacture bespoke Infrared touch overlays to fit your display, with options for 6,12 or 32 touch points.
Our Infrared touch frames were used in a first of its kind concept branch for Lloyds, in a bid to showcase the branch of the future. Not only did the video wall offer a warm welcome to visitors and customers, it created a space where users could engage with the brand and the staff on a larger scale to discuss properties and home hunting in the area.
Read more

> > >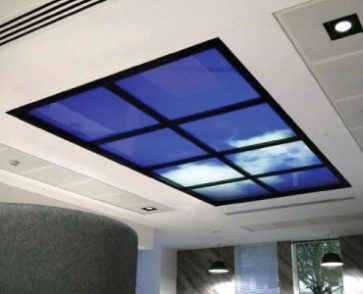 Short Throw Projection Screens
Create intriguing displays that are bound to wow any visitor with our ultra-short throw rear projection screens. These UST screens are ideal for use in high traffic areas with the projectors able to be positioned close up to the screen to create vibrant displays like faux skylights.
Read more

> > >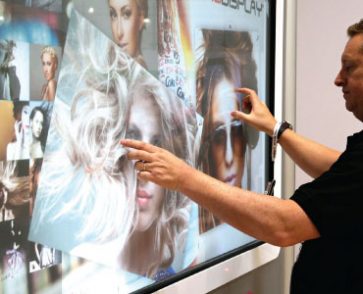 Digital Glass Touch Screens
Create immersive interactive projection screens that are ideal for presenting with our digital glass screens. With standard screen sizes as well as bespoke, made to measure displays, our digital glass screens offer what can't be achieved with standard video walls, providing uninterrupted, large scale displays.
Read more

> > >
Inspiration
Visit the Pro Display blog to see more case studies and project inspiration, or better yet sign up to our newsletter here to get our latest news delivered straight to your inbox.