Posted May 26th, 2021 by Emily Burkinshaw & filed under , General, Inspiration, Technology.
Although the COVID-19 pandemic appears to be easing and retailers are opening up once more, the world of retail won't return to business as usual as it was before March 2020. COVID-19 has changed the face of retail for the foreseeable future.  
Here we explore how the pandemic will shape shopper expectations and needs, and how retailers can embrace in-store technologies to adapt and provide competitive post-COVID customer experiences.
Retail After Covid
Lockdowns have hit retail hard. Total retail sales in the UK fell by 1.9% in 2020, the largest yearly fall since records began. And whilst some retail sectors have seen a compensatory boom in online sales, sectors that rely on in-store traffic have seen some dramatic declines in business. The UK clothing sector was affected particularly severely, with a 22.2% fall in sales in 2020.
As lockdowns ease in 2021 and as shoppers return to high streets and shopping centres in higher numbers, retailers will be anticipating a return to pre-COVID sales. But retail experts are anticipating the pandemic will have a lasting impact on shopper expectations and behaviours for years to come, including:
Shoppers being wary of busy public places and being less willing to spend time browsing in-store.

People having a heightened sensitivity to hygiene and being less willing to touch products and surfaces in-store.

Consumers being more likely to buy products online that were previously bought in-store.
After a tough lockdown, these changes in shopper behaviour will pose a fresh challenge to retailers. But through embracing a range of digital technologies, retailers can fashion compelling in-store experiences that can entice shoppers back through their doors. Here are our top 5:
Enhance Shop-Front Displays For External Browsing
If shoppers are less willing to spend time inside busy shops, retailers can place more emphasis on external displays to allow shoppers to browse from outside. 
Displaying a selection of wares in windows is a form of advertising as old as retail itself, but in a post-COVID retail world, retailers are going to need to up their game to catch and hold shoppers' attention. One of the most effective ways to achieve this is to go beyond static displays by adding moving imagery and video. 
We're already seeing some retailers embracing projection technology on store-fronts and in-display areas to create dynamic, visually engaging displays. Outdoor high-brightness screens and daylight projection screens allow retailers to display products, advertising, and other media on large format, 4K-quality screens that can be viewed in full sun. Interactive window displays that incorporate gesture recognition are pushing this concept even further. And with the possibilities to allow consumers to interact with touchscreens through the glass using our Interactive Touch Foils, the potential is high for retailers to stand out with their window displays.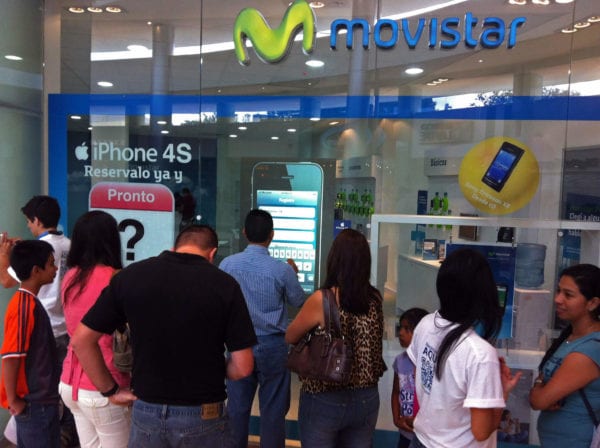 Bring More Light Into Stores For A Fresh, Healthy Atmosphere
Customers concerned about spending time in public indoor spaces will likely find closed off, dark and poorly lit interiors even more unappealing. 
Flooding retail spaces with natural light and giving views of the outside world may encourage shoppers to enter and spend time in stores as they feel more open and sanitary. Increasing the volume of windows and skylights in retail buildings can bring more natural light into spaces, give the impression of a greater connection to the external environment, and dramatically change the look and feel of retail space. Increasing window volume also better allows customers to browse from outside. 
Switchable smart glass windows are windows that switch from transparent to opaque at the press of a button. The smart glass allows retailers to manage light levels, as windows can be made opaque in strong sun. Smart glass can also serve as a high-definition projection screen when turned opaque, giving another option for retailers to craft engaging external displays.
Upgrade In-Store Signage To Digital
Creating a smooth and seamless in-store experience has long been a goal of retailers, but that goal will be even more important for shoppers conscious of spending time in public retail spaces.
Effective signage is a key element in providing a smooth in-store experience as it allows customers to navigate to the areas of a shop and the products they're seeking. Digital signage achieves this more effectively than static signage as it can rotate to display multiple forms of information, be updated instantly when needed, and be made visually engaging through the use of imagery and video. 
Installing high-definition screens throughout a retail space facilitates effective navigation and provides the best retail signage possible. Digital signage also adds to the visual impact of a store and enhances the customer experience. When Nike launched their third House of Innovation in Paris in 2020, they chose Pro Display to supply nine interactive, large-scale Transparent LCD screens throughout the store to help customers navigate but also to add to the innovative feel of the store. Not only did our technology fit in perfectly with the interior of the store, but supported Nike's environmental push by offering a display that can be updated at a moment's notice with zero wastage.
Create Zero-Contact Shopping Experiences With Digital Technology
An ambitious goal in post-COVID retail is to create zero-contact in-store journeys where shoppers can find products, learn more about them, and make purchases without having to touch anything. 
Although this may sound like an unrealistic goal, new technology can make zero-contact shopping a reality. New mobile applications are being explored where customers can scan a unique code in order to interact with a public screen, turning their smartphone into a controller.  The app and the software running on the screens can be designed to facilitate a wide range of shopper needs, like calling up maps, locating products, displaying product details, acting as an interactive mirror, or requesting items be sent to checkouts. 
By using a phone to operate the screen, the experience is upgraded from a touchscreen to a touchless screen and all forms of physical contact can be removed from the shopper's journey. This emerging technology has huge future potential as gesture recognition and AI develops, and we anticipate this is the first step in the development of AI store assistants.
Craft A Unique And Entertaining In-Store Experience With Digital Media
Online retail sales rose to record levels during the pandemic and it's expected that many shoppers will continue to favour online shopping. Ultimately, retailers in 2021 will only succeed in a post-COVID retail environment by providing shoppers with in-store experiences that can't be replicated online. 
Realistically, the only benefit of shopping in-store is being able to leave with an item then and there instead of waiting for delivery, but with many retailers offering premier services that provide next day delivery all year round, brick and mortar will have to step up their game. Providing a smooth and stress-free shopping journey will be the foundation of a post-COVID customer experience, and zero-contact shopping will add reassurance. But creating a rich digital media environment incorporating high-quality LCD and LED screens, daytime projection, and more advanced digital technology like mirror screens and holographic projection screens, can help craft an entertaining and compelling in-store experience that online shopping can't come close to. Add to this the use of personalised, touchless technology in retail and customers will be able to tailor their own experiences in-store in a similar but more memorable way to shopping online. 
The combination of digital technologies mentioned here can revolutionise customer experiences and allow retailers to better compete in a post-COVID world.