Posted September 11th, 2020 by Emily Burkinshaw & filed under , General, Newsletters.
If you're not signed up to our newsletter you can request our updated price list via the form below or through our Price Catalogue Request page.
To keep up to date with all our latest news and to be the first to find out about new products and pricing, sign up to our newsletter here, to receive all our latest updates straight to your inbox!
This update brings you some of our brand new products, including our Mirrorvision LED Wall, the first of it's kind on the market and our Clearvision Transparent Front Projection Screen, seen for the first time at ISE 2020.
Contact us today to find out more and get your copy of our 2020/2021 Reseller Price List.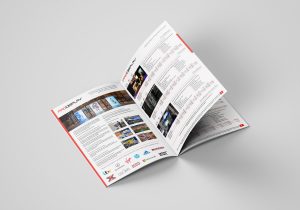 Request a Price List
Pro Display offers a wide range of specialist audio visual solutions with options including Rear & Front Projection Screens & Films, LCD & LED Digital Signage Displays, Interactive Touch Foils & Frames, and Switchable Glass.
If you would like further information, a pricing quote, or to discuss ideas for using our products, please get in touch using the form below, or call us on +44 (0)1226 361 306.