Posted December 11th, 2018 by Sean Brown & filed under , General, Inspiration, Technology.
Technology in education is so incredibly important. For centuries, we have sought the most efficient ways of educating our future using the latest and most cutting-edge developments in technology. One aspect of technology in education that seems to be relied upon more than most is display and presentation technology. The ability to display and present immersively in a learning environment is crucial. For all participants in the class to get the most out of what is being shown or taught, there must be suitable visibility, brightness and ease of use for effective learning in a classroom.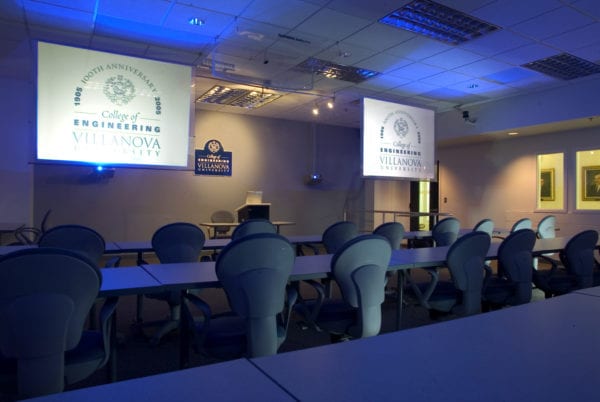 The educational environment calls for a variety of display requirements that are easily solved through innovative technological solutions. Take the central board or display, for example. One of the early revolutions of technology in education was the transition from chalk boards to dry-wipe boards. This transition saw millions of overhead projectors, dry-wipe marker pens and dry-wipe boards flood educational facilities, only to be replaced by interactive front projection screens later on. These projection screens were rolled out across the world as a better solution to display requirements; indeed, they offered a screen with a degree of brightness, the use of a PC to display what they wish as well as eradicating the need for continuous wiping.
Pro Display's 65" Interactive White Board is the next step in the evolution of the central display in a classroom. It offers an effective solution to many of the display requirements a classroom, lecture hall, seminar room or meeting room may have in an educational application. With a high brightness back lit LED panel, it ensures maximum viewing angles even in brightly lit rooms, so no more turning off the light to display important content. It also offers a wealth of additional features such as HDMI and USB connectivity as well as an OPS slot for an optional integrated permanent solution, reducing the need for dangerous cables. It's antiglare, antifriction coating also enables ease of use, a very important aspect in a learning environment. Without the need for high maintenance and bulb replacements, Pro Display's 65" Interactive Screen is obviously a solid solution for educational applications.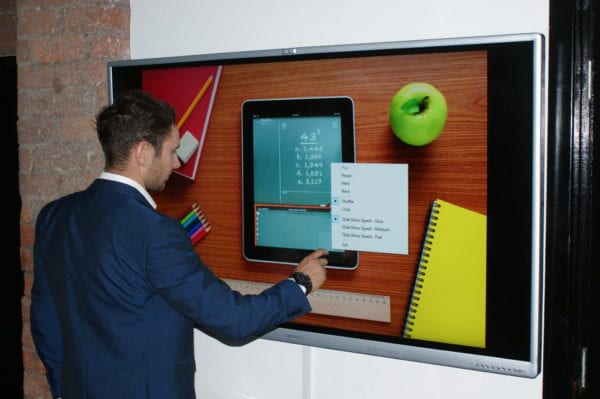 Projection technology also offers so many positive aspects and a far more efficient use of display space than dry wipe boards. They can bring advantages at physical scale not possible on the same budget with LCD screens and often allow for a greater flexibility of specialist options with regards to the type of image being produced, from producing a holographic Pepper's ghost effect, to producing an ambient light-rejecting image for daylight applications. For applications where large format display may be appropriate, such as auditoriums or lecture halls, Pro Display's high-quality specialist projection options may provide a robust solution. Large format displays often see quality compromised against scale; a decision made for convenience, cost and ease of use. However, the quality of such a large format display is an often-overlooked important aspect, as in these cases, the attention of the audience is multiple times more than in a classroom environment. If the display is dull or generally low quality, it may reduce the audience's interest or attention. In this case, whilst there has been a larger audience reached than would be possible in classroom, the low quality of the image at such scale could be a huge distraction, reducing the impact of the content itself and offering a poor viewing experience for that larger audience.
For the best viewing experience, Pro Display offer the revolutionary Digital Glass Ultra Short Throw (UST) Projection screen, with optional touch capability and antiglare coating. This screen would offer a robust and seamless display up to a whopping 8m by 3m acrylic or 6m by 3m glass with a thickness of 6 – 12mm, making it potentially one enormous touch screen. The UST facilitation offers a great way to save on space, which may be an important aspect on a stage. For a more cost-effective solution, specialist projection options from Pro Display are vast, offering a range of projection options from High Gain to Pro Diffusion projection film; depending on the content being displayed, one of these projection technologies could make a dramatic difference to how well students take note of important content.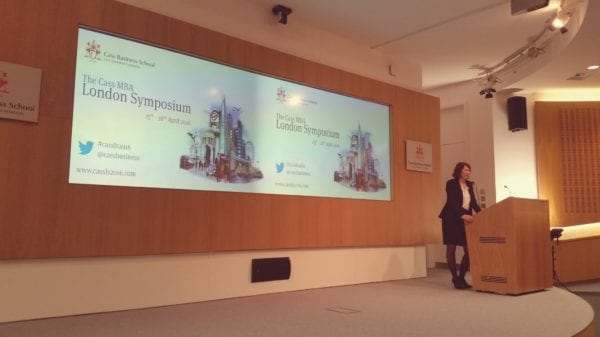 It's not just presentation technology that can be used in educational applications. Pro Display offer a wide range of solutions that could be applied in a learning environment; from freestanding interactive kiosks ideal for self-service applications to touch screen tables ideal for use in collaborative projects or group work. Such a versatile range of technology offers educational environments a solution for nearly any requirements they may need in delivering the most effective learning experience possible. Of course, whilst learning and teaching is often the primary objective for an educational institution, there are also secondary needs that are often expected from such environments such as safeguarding and Special Educational Needs / Disability (SEND) provisions.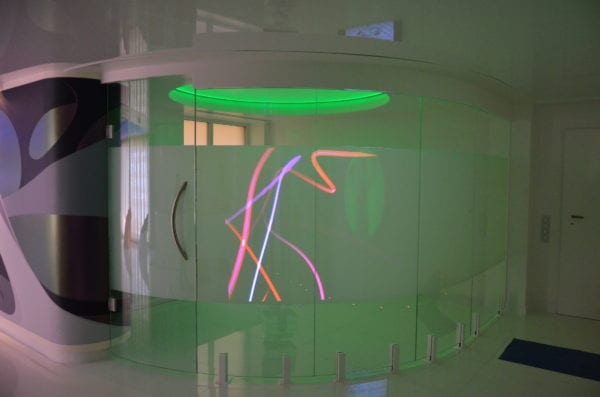 Intelligent Glass, the switchable glass division of Pro Display, offers a unique solution to many questions that may arise with these considerations in mind. For example, the requirement for educational institutions to offer students a 'safe space' is growing, as awareness over mental health and SEND issues increases. Such spaces often come in the form of 'sensory' or 'immersion' rooms, multimedia wonderlands that offer so much to explore on a sensory level it can have a calming effect on the child or individual. Such a room can be created simply using a range of technology provided by Intelligent Glass and Pro Display working in conjunction to bring this cutting-edge AV solution, from our Laminated Switchable Safety Glass to our CAVE projection or simulation screens. However, in cases where space may be limited, having a dedicated room for this purpose may be difficult to allocate to a permanent location, often requiring these spaces to double up with a dual function. However, switchable technology is a potential lifeline here, offering the ability to segment rooms using glass partitions or even boxing off a large space to create a whole new room.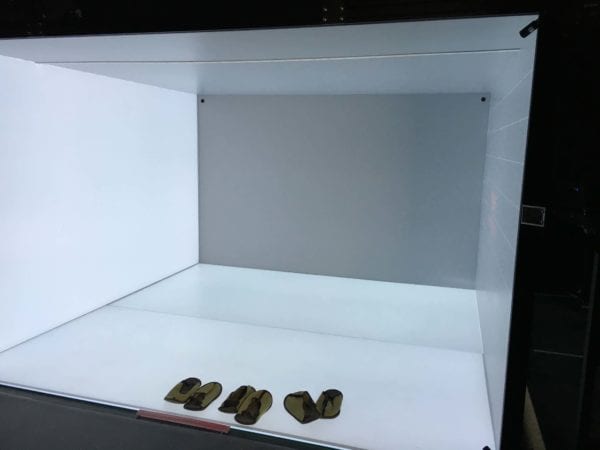 What makes Switchable Glass so special in this application, however, is the innate functionality of the technology. Switchable Glass changes state from frosted to clear at the press of a button. Such control over the room's privacy not only offers the individual an important sense of control at a time when they may feel they have little, but it also offers them the safety and comfort of privacy from the rest of the world. In a SEND sensitive application, this aspect could be highly important in the resolution of a crisis. Due to the instant switching of the technology, safeguarding concerns are also addressed, enabling staff to maintain visibility at any chosen moment. For a more discreet and simpler solution, Intelligent Glass also offer Switchable Vision Panels, which can be retrofitted to most existing doors with a clear window and grants them switchable functionality at the press of a button on either the inside or outside of the door, depending on the application. This amazing technology affords privacy on a level that may prevent important meetings being disrupted, as people can check if the room is occupied before disturbing it.

This incredible technology can be applied to a range of privacy requirements in education, most notably, in Study Pods. Higher educational institutions are increasingly identifying the need for high quality Study Pods. With Sound Insulating Acoustic Switchable Glass, Intelligent Glass offers the ideal solution to Study Pod needs, offering both visual and audio privacy, allowing occupants to get the very most out of their study session without interference from the outside world.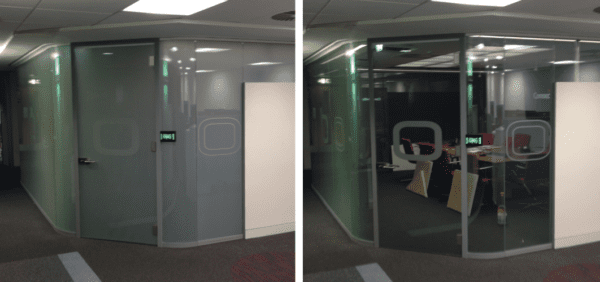 But it's not just privacy that Switchable Glass offers. Indeed, whilst Pro Display offer a range of specialist projection requirements, Rear Projection Switchable Technology represents the very best of collaborative efforts between Pro Display and Intelligent Glass, providing both a privacy and a projection application. As well as in sensory rooms, this product can also be used as a striking window display as seen by The Ruskin School of Art, who use Switchable Technology on their outward facing windows as part of a creative privacy display when the school is shut, then large clear windows when the school is open, allowing passers by to see all the students hard at work. For an institution that values creativity and inspiration, such a use of this technology is particularly effective.