The Pro Display team is back in the UK after the huge annual AV industry event that is ISE 2016.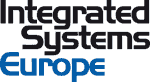 Taking place at the RAI Amsterdam exhibition centre – over four days for the very first time – ISE 2016 proved to be a fantastic opportunity to meet hundreds of you on our stand in Hall 1.
If you popped by, you may have noticed our brochure stands stocked full with our very first (and very comprehensive) trade price catalogue: if you're 'in the trade' you can request your copy by completing this form.
We were understandably excited to show our newly expanded range of display technologies, including interactive mirrors, transparent LCD screens, and anti-glare treatments. And we also had important updates to our established ultra-short throw display technologies, Digital Glass and SunScreen:
Our ultra-short throw rear projection screen is now available in single sizes up to 8 metres by 3 metres for extra large format displays. With toughened glass and lightweight acrylic options, Digital Glass offers a robust, cost effective and space-saving screen solution. Digital Glass integrates perfectly with infrared touch frames too, with up to 32-point multi-touch. The screen on our stand had 6-point multi-touch, was rear-projected by NEC's U321H 1080p UST projector, and used the brilliant Touchtech Lima interactive multi-touch software package:
Our ultra-short throw front projection screen now proven for perfect edge blending, with super-wide viewing angles and stunning brightness and contrast. At ISE, our SunScreen was teamed with two NEC U321H projectors and blended using Scalable Display technology. As always, visitors commented on how similar to an LED or LCD panel SunScreen looks, but at a fraction of the price, and with no unsightly bezel, for a seamless ultra-wide format image:
Our stand showcased many other projection, LCD and touch technologies from the Pro Display range. Pictures speak a thousand words, so here's a few thousand words worth of pictures!
Transparent LCD screens offer a whole new world of creative opportunities for promotional display. With a range of sizes available, they make hugely engaging retail windows, interactive booths, display cases, games, vending machines, drinks coolers and more. They can also be teamed with touch foils or infrared frames to add interactivity to the mix:
Adding multi-touch interactivity to HD and 4K mirrored screens delivers a uniquely engaging display solution. The interactive mirror can be custom made for integration into walls or partitions, or surrounded with a modern or traditional frame to create a stunning focal point for retail and hospitality environments. We created our interactive mirror content with the excellent Intuiface multi-touch interface software from Intuilab:
Anti-glare glass overlays and self-adhesive anti-glare film

Available as a glass overlay or self-adhesive film, Pro Display's anti-glare solution diffuses incident light, softens harsh lights and minimises reflections, without adversely affecting image quality. The robust, hardwearing surface also protects the screen from scratches and significantly enhances touch feel by reducing friction on the glass, giving a super smooth interface:
Delivering stunning visuals with exceptional contrast, Ultra Black is the perfect partner for discerning commercial and domestic audiovisual installs. This rigid acrylic screen has a high gloss jet black finish, and was often mistaken for an OLED display at ISE until the projector was pointed out. An Epson EB-G6550WU with an ELP-LU01 short throw lens delivered the images, showing real synergy with our Ultra Black screen, with outstanding black levels, colour reproduction and even image brightness. Screen content included clips from the latest 4K demo reel footage from Artbeats – thank you Artbeats!
Designed for 24/7 use, this digital signage kiosk has a commercial grade HD LED display covered by a full length toughened glass overlay. Finished in gloss white, reflective mirror or optional custom branded graphics, the kiosk is available in 50″ and 55″ diagonal screen sizes. We took the mirrored version to ISE:
Where bright ambient light is a problem, even direct sunlight, a high brightness screen delivers outstanding results. This commercial grade digital signage display can be mounted in landscape or portrait format and is particularly suited for retail window applications. High brightness displays are available in standard diagonal screen sizes from 32″ to 65″, and standard brightness screens from 22″ to 55″. Mirror finish options are available too.
Infrared multi-touch frames retrofit to existing monitors and rear projection screens and are manufactured in standard sizes from 32″ to 98″, or custom sizes to match extra-large format screens. Touch frames can extend the useful life of non-touch displays and squeezing more from existing investment in technology. The frames are simple to assemble and connect via USB for instant Plug & Play use.
Projected capacitance foils that convert any window, glass partition, monitor or table top into an interactive multi-touch screen. The foils are available in standard diagonal sizes from 10″ to 85″, or tailored to individual installations. They can also be combined with Pro Display's optical rear projection films to create instant interactive thru-glass multi-touch screens. We used Optoma projectors for our thru-glass projection foil, plus a number of other screens too:
Designed for 24/7, high usage, high traffic applications this kiosk combines a commercial grade HD display with a toughened glass overlay, plus infrared multi-touch technology to create a robust and reliable interactive kiosk. With options for custom branded finishes, the intouch kiosk is available in 50″ and 55″ diagonal screen sizes.
We enjoyed speaking with so many of you at the show about your work, your ideas, and your current projects. It never ceases to amaze us how diverse and creative the AV sector is, and we look forward to playing a part of many of the projects discussed at ISE 2016. To finish, we'll leave you with a few shots of our stand at the show… maybe you'll spot yourself chatting to one of the team?
Tot de volgende keer, as the Dutch might say – until next time!