Innovative screen solutions direct from the
manufacturer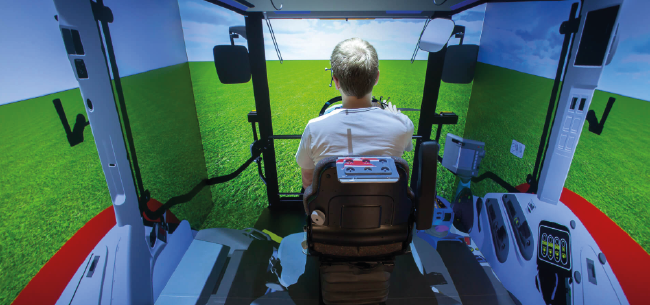 Trade price catalogue 2016/17
CAVE Projection Screens

Utilising Pro Display's specialist projection technology, our CAVE screens deliver outstanding contrast levels, colour saturation and pixel resolution, all of which work in conjunction to create this ultra-immersive display. Jet off in a state-of-art spaceship or learn how to drive a car – a CAVE projection system is remarkable at imitating visual aspects of real life environments.
Projection Simulation Screens

The specialist projection screen distributes light evenly across the surface for stunning image quality and wide viewing angles, making it ideal for bigger spaces that cater to large audiences. Perfect for performances and events in large auditoriums, presentations or training applications, these screens help bring your environment to life by transporting your audience and immersing them like never before.
Specialist Ultra Short Throw Projection

Learn how AV installation and consultancy experts LT Projects used our specialist projection screens in partnership with Optoma to create a projection application that was unusually used on a ceiling in an innovation lounge of a global company's European headquarters.
Innovative Technology
More from Pro Display's diverse range of display technology
Switchable Glass
Intelligent Glass & Pro Display team up to deliver this multi-functional projection screen

UST Sunscreen
Ultra Short Throw light-rejecting screen for high brightness applications and edge blending

Clearview Projection
This holographic effect screen is a popular choice for museums, live events and product launches





Pro Display TM Ltd
Unit 5 Shortwood Business Park, Hoyland,
S74 9LH, UK
hello@prodisplay.email |  prodisplay.com  |  +44 1226 740 663
© Pro Display 2018. All rights reserved