Posted October 13th, 2022 by Emily Burkinshaw & filed under , Case Study, General, Project Focus.
What can video games tell us about war and conflict? Imperial War Museum London's latest exhibit "War Games: Real Conflicts | Virtual Worlds | Extreme Entertainment" explores the relationship between video games and conflict through immersive installations and industry-expert perspectives. Running from 30th September 2022 to 28th May 2023, this free exhibition is a UK first at a major museum, delving into one of today's most popular storytelling mediums with an exhibition that seeks to challenge perceptions of how video games interpret stories about war and conflict.
Sponsored by Rebellion, the creators of Sniper Elite 5, the War Games exhibition presents 12 unique titles including video games and a military training simulator alongside new acquisitions and objects from IWM's collection, raising questions about how different developers have portrayed conflict and highlighting real-life stories which many have drawn similar inspiration from. From dissecting global phenomenon like Call of Duty: Modern Warfare to playing as an army of cartoon worms, displays within the War Games exhibition also include the contrast of original items from the Imperial War Museum Collection to emphasise the harsh reality of war and conflict.
@urbanadventurerldn 🕹️ 🪖 How video games depict real conflicts? New immersive experience opened at Imperial War Museum London! WAR GAMES: Real Conflicts | Virtual Worlds | Extreme Entertainment
Aiming to showcase both sides of the story, War Games even features the title "This War of Mine" which depicts war from the point of view of civilians trying to survive in a war-torn city. Other installations include a retro gaming zone and military training simulator, covering gameplay formats from first-person shooter to elaborate strategic campaigns; visitors can even see an Xbox controller once used to operate the camera of an unmanned aerial vehicle in Afghanistan and Iraq. Bringing the first-person shooter experience to life, meant incorporating unique display technology into the exhibit to create a memorable, immersive installation.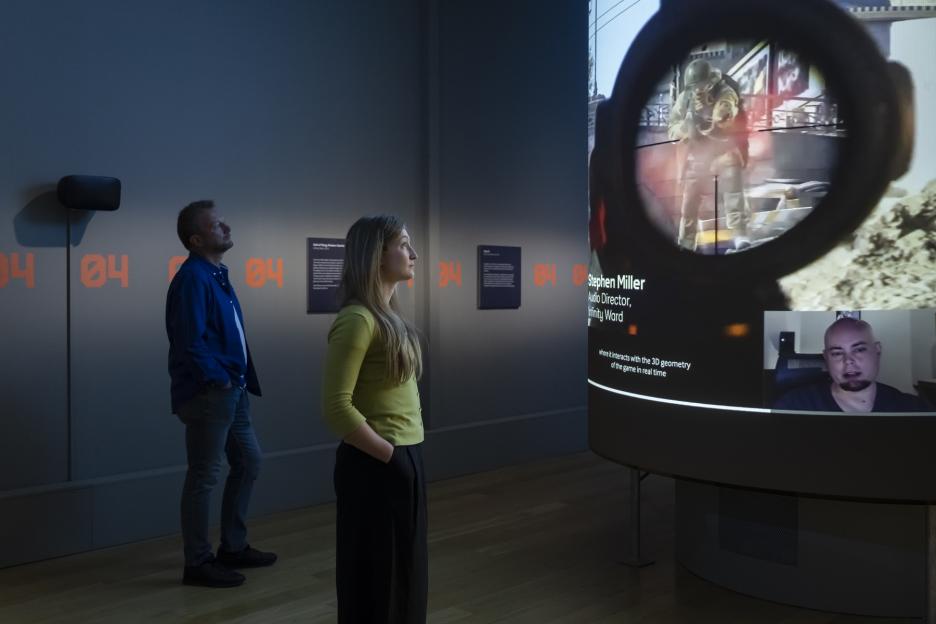 Imperial War Museum London approached us with a concept, they wanted to create an interactive display where visitors can "shoot" a character on screen by pressing the red button, using a mock rifle that resembled an original artefact from their collection. This installation had to bridge a gap between real and virtual worlds, with idea to use pixelated characters on screen but still create a realistic feel to the activity. For this kind of display, we recommended our Transparent LCD Screens to be used with substantial backlighting to display any white content on screen as transparent.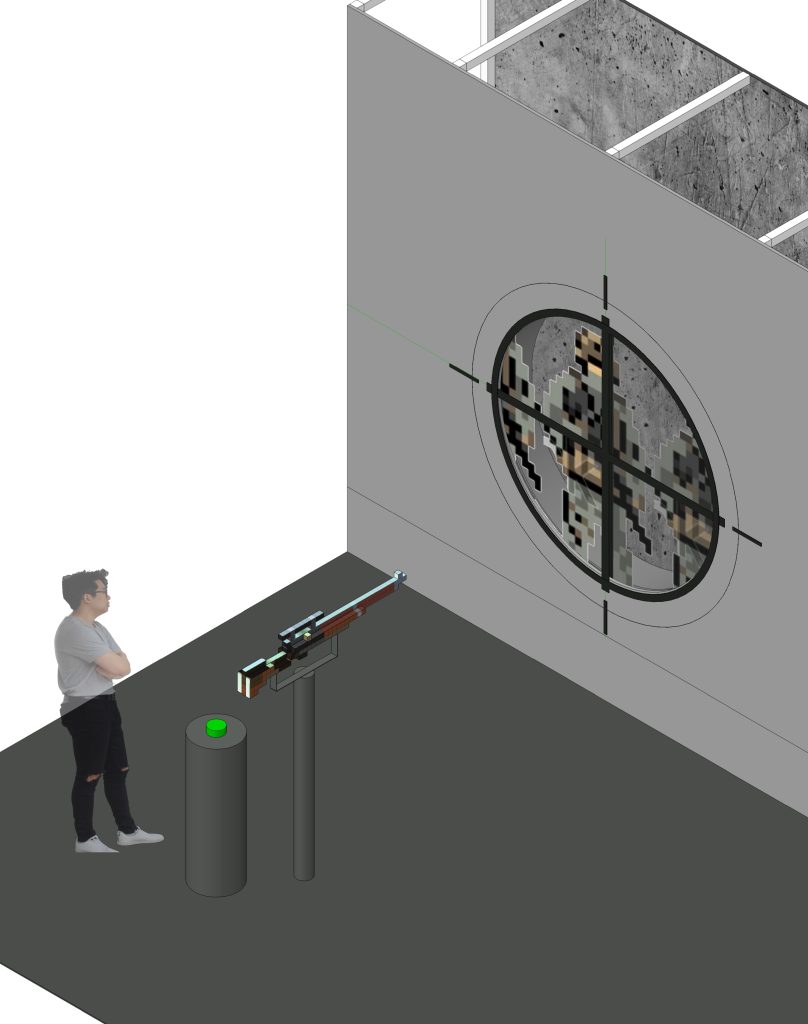 Our Transparent LCD screens are commonly used in display case applications where something is placed behind the screen and is revealed using well timed sections of white content. However in this application, the IWM wanted to place the screens in front of a realistic, textured background designed to replicate that of the stereotypical, war-torn environments often depicted in video games. To create further depth the screens were positioned a generous distance away from the background to create a large lightbox effect and were installed behind a circular opening, designed to look like an enlarged version of a scope.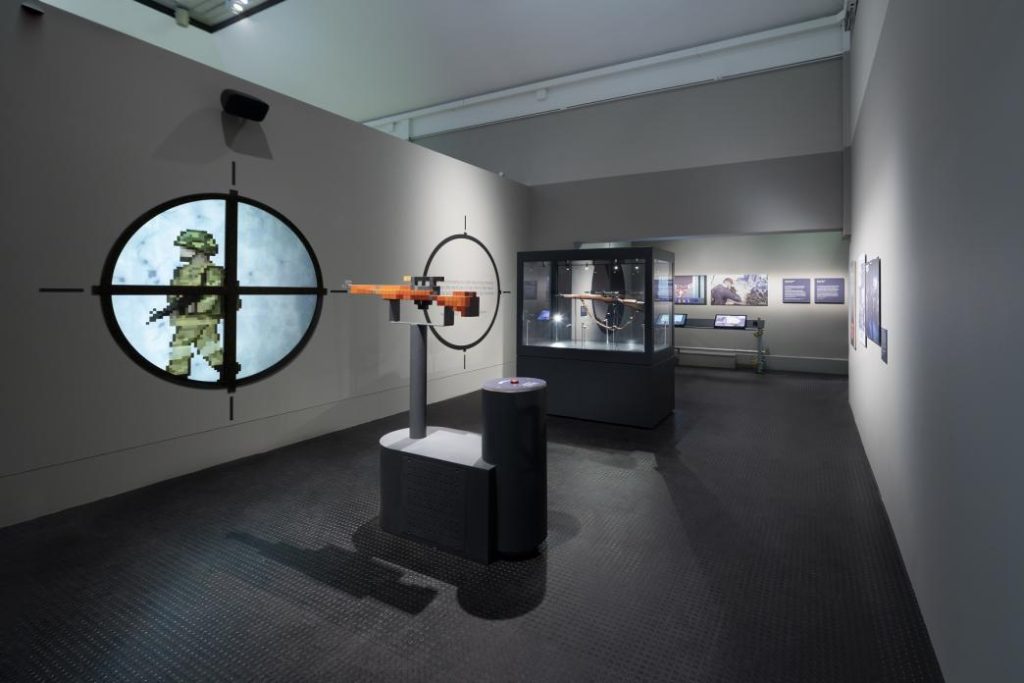 Pixelated characters cross the screen at intervals and visitors can hit the red button to shoot them using the pixelated pro rile on display, which has proved a hit with visitors whilst playfully raising questions about the ethics of video games. Not only were we excited to see our Transparent LCD technology used in a way we hadn't seen before, hearing about its popularity with visitors and success in emphasising the purpose of the exhibition was incredibly rewarding.
Pro Display are incredibly proud to have been a part of bringing such a relevant exhibition to life, especially one that can be enjoyed by the public for free until May 2023. You can learn more about the War Games exhibit at the Imperial War Museum London here and plan your visit to witness our Transparent LCD Screens in action!