Posted November 29th, 2016 by & filed under , Case Study, General, Project Focus.
Interactive Mirrors are one of our most visually engaging display options. This has been demonstrated recently by having our 55″ Interactive Mirror (6 point multi touch) being used by the world's largest international children's charity, World Vision as part of a pioneering campaign called The Story Shop.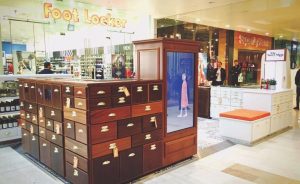 What is The Story Shop?
The Story Shop is an immersive retail experience that gives customers an opportunity to learn more about the reality that some children are living today. An interactive mirror allows people to reach out and hold hands with a young girl called Hope, follow her story and then take up her challenge to explore further. – omnifi.co.uk
You can find out more about World Vision and their cause by connecting with them on Facebook or by visiting their website.
World Vision used the interactive mirror as an attraction to draw people in and maximise the impact of their message.
Mirrorvision
Our Interactive Mirrors come complete with an HD or 4K commercial grade screen, Mirrorvision optical glass, plus intouch 6-point multi-touch.
A frameless solution that is ready to integrate into both modern and traditional interiors. They're perfect for retail changing rooms or exhibition display stands.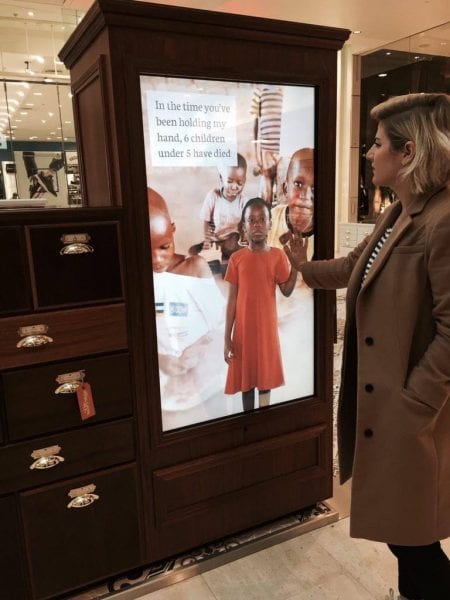 We offer a wide range of Mirrorvision technology great for a variety of market sectors. The range includes Mirror TVs, Mirror TV Overlays & Mirror Advertising Screen.
Our Mirror Screen technology work great in-
Retail stores & changing rooms
Hotels, restaurants and cafes
Nightclubs & bars
Health clubs
Toilets & restrooms
Hair & beauty salons
Car showrooms
Museums & visitor attractions
Residential projects
Available in standard screen sizes from 32″ to 84″ with custom sizes/ oversized mirror options available.