Posted August 29th, 2017 by & filed under , General.
Stand D415 | 20-23 Sept 2017 | Olympia London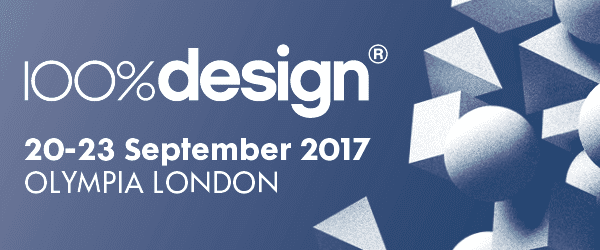 Intelligent Glass and Pro Display will be exhibiting at the 100% Design Show from 20th to 23rd September at the Olympia London.
Here you will be able to see our incredible technology for yourself, where you can experience the magic of switchable glass in your control.
Featured Products
Switchable Glass
Switchable glass, as its name suggests, is operated by a simple electrical switch, controlling the opacity of the glass from clear to translucent. It can easily be integrated into automation systems too, giving you even more control.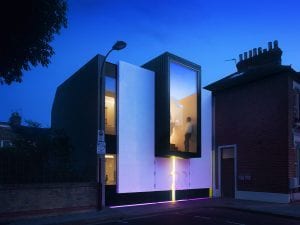 Switchable Film
Switchable film allows you to transform existing glass windows, partitions, acrylic screens, plexiglass or other transparent surfaces for instant switchable privacy and security.
Mirror TV & Overlays
Mirror TVs and Overlays from Pro Display offer you the best of both a mirror and a TV. When the TV is switched on, the enhanced HD quality images magically appear through the glass surface. When switched off, the screen reverts back to a decorative mirror.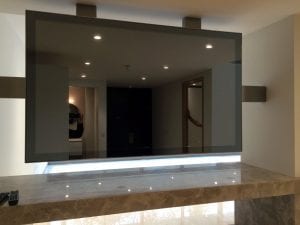 Interactive Touch Tables
Pro Display's new range of multi-touch tables and furniture utilises PCAP technology, offering 10 touch points and the most responsive and sensitive surface for 24/7 applications. A number of standard products are available and we can custom design both tables and furniture to meet with a customer's specific requirements.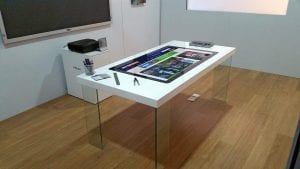 Transparent LCD Screens
Transparent LCD screens from Pro Display combine HD LCD technology (4K on our 84″ version) with a transparent screen substrate, opening up creative avenues that were previously closed with traditional LCD screens. Solid black pixels on a transparent background can be used in intriguing ways to hide (and gradually reveal) whatever is behind the screen.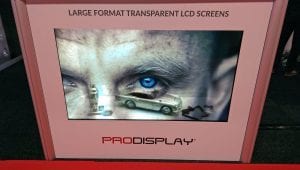 UST Front Projection Sunscreen
Pro Display's Front Projection Sunscreen combines a high contrast projection layer and unique optical filter that rejects external light, providing stunning images with superior brightness, contrast and resolution.This screen is specifically designed for the latest ultra short throw (UST) projectors. In addition, it is a unique light-rejecting screen that filters out ambient light, excelling in brightly lit environments and in edge-blending applications.