Posted December 17th, 2018 by Sean Brown & filed under , General, Inspiration, Technology.
Often, the makeup of a display system can vary depending on the application, the company and budget. But when it comes to the festive period of Christmas, companies like to push their displays into overdrive in the spirit of the season. There are numerous benefits in doing this, public attention being one of them, but the competition in ramping up your Christmas display can sometimes leave you feeling like you're in the 2006 film, 'Deck the Halls', as those around you load up on countless blinking lights in an attempt to catch the attention of passers-by away from you. But at this time of year, it is easy for customers, employees and the general public to become 'display blind', as your traditional displays can get visually overshadowed by the beautiful Christmas displays put on to mark the holidays. It's not difficult to appreciate that when these displays take attention away from your commercial display solutions, it's not a positive outcome as they may not be as productive in producing sales as they generate footfall. Likewise, a corporate office headquarters has similar considerations to bear in mind, as a rejection of the Christmas spirit would likely leave employees unhappy at the same time as making the business look mean spirited to the outside world. Engaging in holiday celebrations without the full commercial backing of the business could also see a similar outcome, with uninspired displays often looking cheap and tacky. However, should they engage with Christmas with the fullest commitment, businesses are left vulnerable to a tricky investment choice that can usually only be utilised once per year.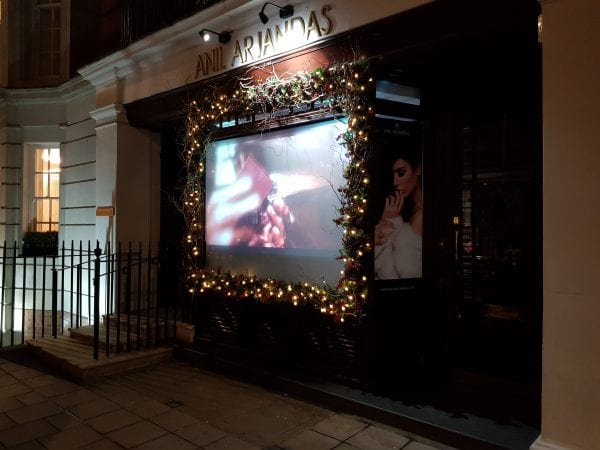 By investing in a different Christmas display to what is usually seen, businesses can smash expectations by impressing customers and passers by with a more effective and visually enticing display than their competitors. Not only this, but given the nature of the product range Pro Display offers, such a display can easily be made to last long past Christmas, serving as a productive and effective display solution all year round. The biggest questions pertain to what solutions to use; the range of product options available leaves an endless combination of potential innovative display solutions from Transparent LED screens to interactive projection systems, any of which are sure to dwarf the competition's Christmas visual provisions and make an effective display that can be used for a range of applications.
For example, as mentioned previously, a Transparent LED screen offers a unique, eye catching and innovative display solution that still allows light to spill through either side whilst displaying an image on one side of the screen. Especially effective in window displays, these screens offer the best of both worlds, still allowing use of the window so customers and passers-by can see partially through whilst being able to see the chosen content on screen at the same time. The use of this in a Christmas display may be particularly effective in showing falling snow or building on an icy theme in the spirit of the season. After Christmas, this screen would serve as a particularly powerful display, offering the same advantages all year round as it would during the festive season.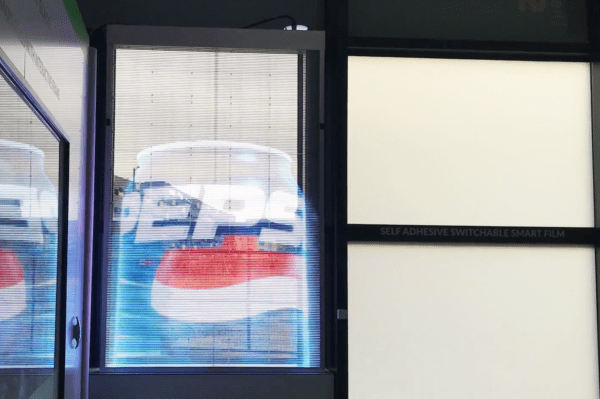 Another great example could be the revolutionary Rear Projection Switchable Glass, which represents the very best of collaborative efforts between both Pro Display and its Switchable Glass division, Intelligent Glass. This screen offers a multitude of options and features that all come together in a perfect storm to make this fine solution. The primary function of Switchable technology is granting glass or other transparent surfaces switchable privacy, as the surface switches from frosted to clear at the press of a button. Using a specialist manufacturing process, Pro Display are able to produce this technology with projection capability, offering customers switchable privacy as well as projection. This special combination of features provides the ultimate in window display systems, offering a window that can not only frost over for privacy when the building is closed, but also project an image onto the screen, ensuring that it remains productive even out of hours. What's more, is that recent innovations in the Switchable technology range have given rise to developments such as Voice Activated Switchable Glass, which allows Switchable technology systems to be integrated into many smart home and office control systems. Such an application can be used incredibly creatively, triggering a switch in the glass and projected content at a fun or key phrase.
For other creative solutions, Pro Display's specialist projection options may offer unique optical effects difficult to recreate using alternative display solutions. For example, Clearview projection technology can be utilised as an invisible projection screen that creates a holographic, Pepper's Ghost visual effect, particularly useful for producing a floating image on an invisible screen. This sort of display would work very well for creating a 'magical' feel, perfect for capturing the essence of a Christmas display and the magic that surrounds it. Not only this, but the image Clearview can produce is an ideal fit for cutting edge or high-tech environments; a holographic visual effect compliments technology branding extremely well, serving as a quality display all year round for those technology focused areas.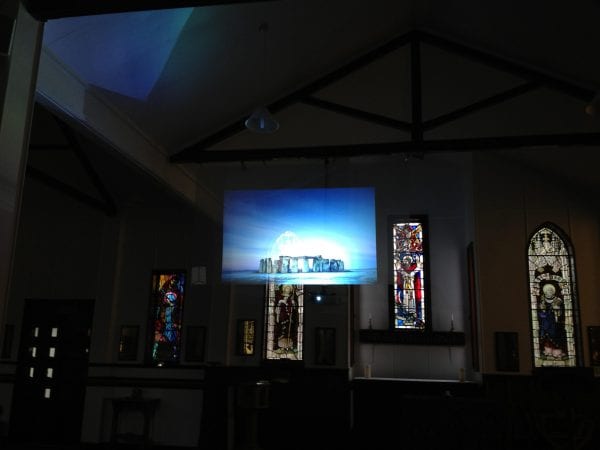 With capturing Christmas magic in mind, Pro Display also offer the incredible Transparent LCD Screen, which works perfectly as part of a display box or contained within furniture. The nature of the technology requires the use of an LED backlight, making its containment important but this aspect in particular allows it to work amazingly well in product display boxes, forcing the light to shine on the product itself as well as through the screen, allowing for the best display possible. White content appears as completely transparent on the screen, allowing for eye catching displays with creative use of content that showcases the product behind effectively whilst still being able to see content. These screens are obviously very special and not seen often; an investment on this level would certainly perform all year round, seeing the best of your product range receiving the very best attention possible.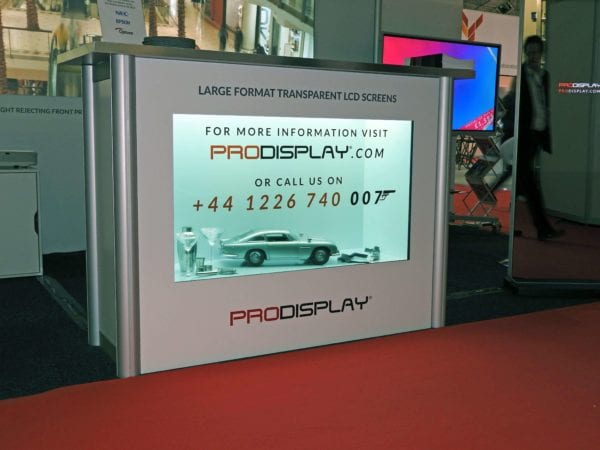 Due to the sheer product range available from Pro Display, there are endless potential options for an innovative display system that would certainly shake things up at a retail store or place of work. An important aspect to remember with this decision is how productive an investment in a Christmas display can be; by investing in a solid and versatile display system, these decisions are made a lot easier considering the investment is made in the environment itself, as opposed to the Christmas period.