Hotels
Hotels
Display & Interactive Solutions for Hotels
Hotel chains are always looking for ways they can improve their visitor experience.
Pro Display products are adopted in a number of high profile hotel chains in the form of Switchable Glass dividing partitions / shower screens and Mirror TV technology where the TV magically turns into a mirror when not in use. With Pro Display's extensive range of Hotel AV Technology, guests can be offered an experience of the Hotel of the Future, with an innovative technology range that is sure to wow them. Novotel are a recent investor of Pro Display's vision, taking on Switchable Smart Glass and a Mirror Video Wall in one of their branches with great success. Hotels all over the world are taking lead from this amazing project, installing new and unique solutions in their rooms, from Interactive Mirror Wall Panels to Art Speakers with surface sound technology.
Read more
RECOMMENDED PRODUCTS / APPLICATIONS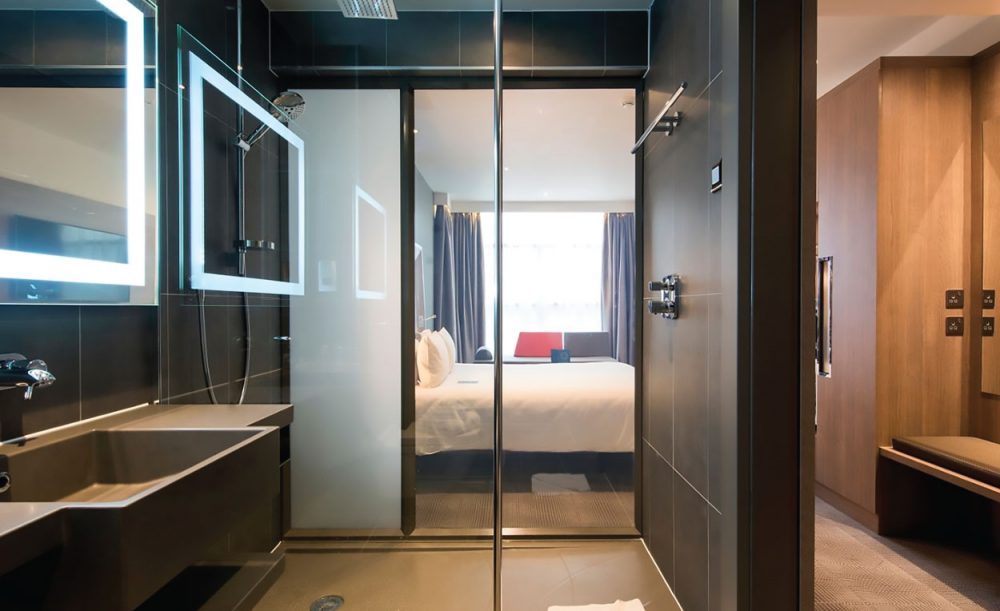 Switchable Smart Glass
There are many ways Switchable Smart Glass can be used in the hotel sector, from creating modern function room spaces to more comfortable rooms. Switchable Glass offers an upgrade from standard glass partitioning usually used in meeting and function room environments, appearing opaque when turned off and becoming clear when a current is applied. Hilton Hotels used our Smart Glass solutions in this sort of application to grant privacy on-demand to meeting rooms situated close to the foyer.
We also worked on a big project with Novotels Heathrow airport where we supplied Laminate Switchable Glass for 136 rooms, providing a stylish divider between the bathroom and bedroom space to encourage natural light low and maximise the space.
Read more

> > >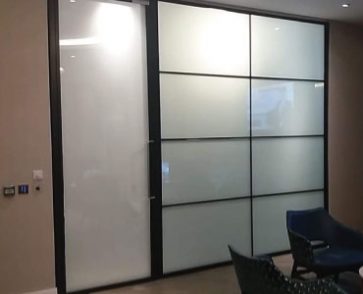 Switchable Smart Film
Our Switchable Smart Film offers a cost-effective privacy solution that can be retrofit with little disruption to any fast-paced hospitality environment. Ideal for use in partitioning or window applications, Smart Film offers privacy in it's off state whilst also doubling as a HD/4K projection surface.
Read more

> > >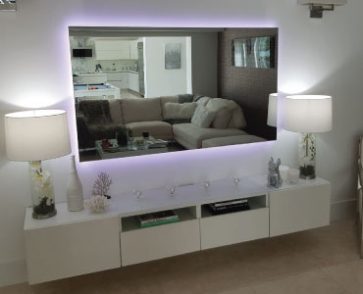 Mirror TV
Hotel rooms are often restricted when it comes to space which is why our Mirror TV's are the perfect in-room solution. Our Mirror TV's can be customised to be fully integrated into the room as well as oversized, like in the style of a full-length mirror. Our mirror TV solutions combine two essential hotel room features with no compromise on style.
Read more

> > >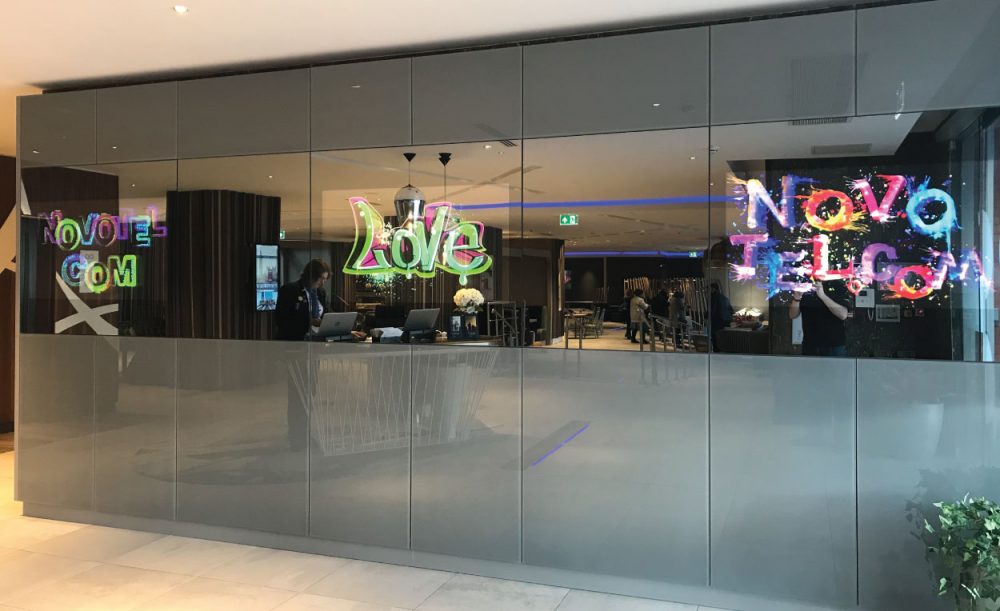 Mirror Video Wall
Make an impression on your guests as soon as they walk through the door with our Mirror Video Walls. Completely customisable to your taste, these video walls provide the perfect balance of display and interior styling to create a luxurious lobby and communal spaces. Our Mirror Video Wall was used in a similar application at Novotel's London Heathrow T1,T2 & T3 hotel.
Novotel opted for a combination of mirror glass and frosted glass for their display wall, with us supplying three commercial-grade screens with an oversized mirror overlay, displaying eye-catching welcome messages and advertising.
Read more

> > >