Pro Display, award-winning British manufacturer specialising in innovative display solutions, showcased its revolutionary technology to more than 35,000 educators at Bett 2016.
Bett is the world's largest learning technology event, which took place at ExCeL London from 20 to 23 January. As an official partner of the show, Pro Display used its Digital Glass ultra-short throw projection screens and 65-inch multi-touch monitor to create an immersive environment in the show's seminar theatres, which hosted a programme of high-profile speakers.
The captivating technology demonstrated to visitors how immersive learning environments can increase collaboration and efficient learning in schools, colleges and universities, and in business too.
Debbie French, education portfolio director at i2i says:
"Educators return to Bett each year for inspiration and ideas on how technology can be used to benefit teaching and learning. The environment created by Pro Display in our seminar theatres added to the experience this year, and provided our visitors with an opportunity to see how innovative technologies like these can be used to create an interactive learning experience."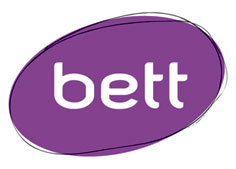 Bett 2017 takes place from 25 – 28 January 2017. For more information or to register, please visit www.bettshow.com. Follow @Bett_show for regular updates!
About Bett 2016
Over the 31 years since it began, Bett has evolved into the world's meeting place for those passionate about technology and education. With more than 35,000 visitors to the event in the UK and more than 55,000 visitors combined to all Bett events, it continues to inspire learning excellence worldwide. www.bettshow.com
About i2i Events Group
i2i Events Group delivers world-class exhibitions, large scale events and festivals in key sectors including home and gift, fashion, retail, healthcare, energy, environment, education, technology, media and creative. Its portfolio of world-wide events includes World Retail Congress, Spring Fair, Naidex, BVE, Bett and Pure London. It prides itself on opening up possibilities for its customers and each year brings more than 250,000 decision makers together to network, source, test, buy and sell brilliant products, services, ideas and solutions. i2i Events Group is headed up by Mark Shashoua who joined EMAP as Group MD of EMAP Connect in November 2011 and became CEO of i2i Events Group in March 2012. i2i Events is powered by Top Right Group, formerly known as EMAP International Ltd. www.i2ieventsgroup.com