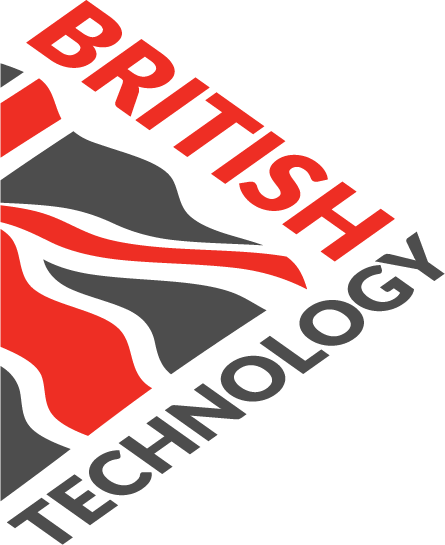 Pro Display is a British manufacturer with its European headquarters near Sheffield, UK, where it manufactures, assembles and dispatches a wide range of professional grade visual display solutions, smart glass products and interactive touch technologies.
Our customers around the world come from a variety of sectors including installers, integrators, designers, architects and more – but each has something in common: they use Pro Display technologies to help their clients to inform, advertise or entertain their audiences.
Headquartered in Sheffield, UK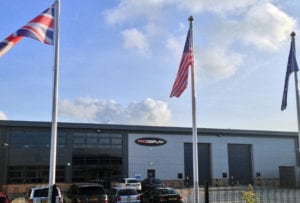 Our Sheffield HQ is home to a number of trade-secret production processes and manufacturing techniques, developed over many years to create Pro Display's unique range of solutions.
Inside our factory doors, you'd find clean rooms where projection films and screens are being precision cut and bonded. Multi-touch foils and infrared frames being constructed and checked in our interactive technologies test-bed. You'd see more clean rooms where switchable smart glass products are prepared, custom projection screen frames being fabricated, and electronic components being soldered.
A look inside Pro Display's European headquarters near Sheffield, UK
Finally, every item is quality checked before being packaged into hand-made bespoke wooden crates (built in our on-site workshop) to provide the very best protection during shipping.
Hand-built wooden crates protect all Pro Display products from the rigours of shipping
History
Pro Display has rich heritage of innovation in the visual display market. From the very early days, Pro Display pioneered the introduction of new and unique visual display technologies. Our origins include the first full-colour LED screens and perimeter systems introduced into Europe in the early 1990s, plus a range of optical screens designed to meet the needs of the growing professional and domestic AV sector.
Pro Display's heritage can be seen in our current range of innovative display solutions
Recent innovations
More recently, Pro Display's ultra-short throw projector screen technologies – Digital Glass and SunScreen – have caught the interest of major global projector manufacturers for their outstanding image quality. And eye-catching display technologies such as switchable smart glass and Mirrorvision continue to be specified by our resellers on projects for leading global brands.
Pro Display's range demonstrates our reputation for image quality in a variety of environments
Intelligent Glass
Intelligent Glass was born when Pro Display realised that there were numerous applications for PDLC film in the glazing and construction sectors. Originally, Pro Display had used PDLC film as a solution for projecting onto retail windows – in its frosted state, switchable smart film is an excellent rear projection surface. But its trick is to switch clear with an electric current so as not to permanently obscure the window onto which it's applied.
As Intelligent Glass grew, so did our range of switchable smart glass and smart film products. Today, Intelligent Glass offers a wide choice of products, from retrofit smart film, to smart double glazing, to laminated smart glass and more.

Smart glass and smart film solutions from Pro Display's Intelligent Glass division
intouch: launched at ISE 2015
Pro Display has focused on developing a range of technologies that are suited to a variety of installation environments, giving the best image quality along with professional grade reliability. And at the ISE show in 2015, we officially launched our new intouch brand: a range of single, dual and multi touch solutions, including fully integrated projection and LCD screens, or retrofit solutions for existing screens.

Pro Display launched intouch at ISE 2015
Digital Glass
Digital Glass is a perfect example of ongoing innovation at Pro Display. This rear projection surface excels with the latest ultra-short throw projector technologies. It gives installers a high-end projection option where space is at a premium, eliminates the usual problems of UST projection such as hotspotting and restricted viewing angles, offers a robust glass surface for high traffic areas, and can be teamed with our infrared touch frames for ultra large format interactive screens.
Thanks to our latest manufacturing process improvements, Digital Glass can be made in single screen sizes up to an enormous 8 metres by 3 metres. For a sense of scale, here's what a 6ft person would look like next to one of those largest screens: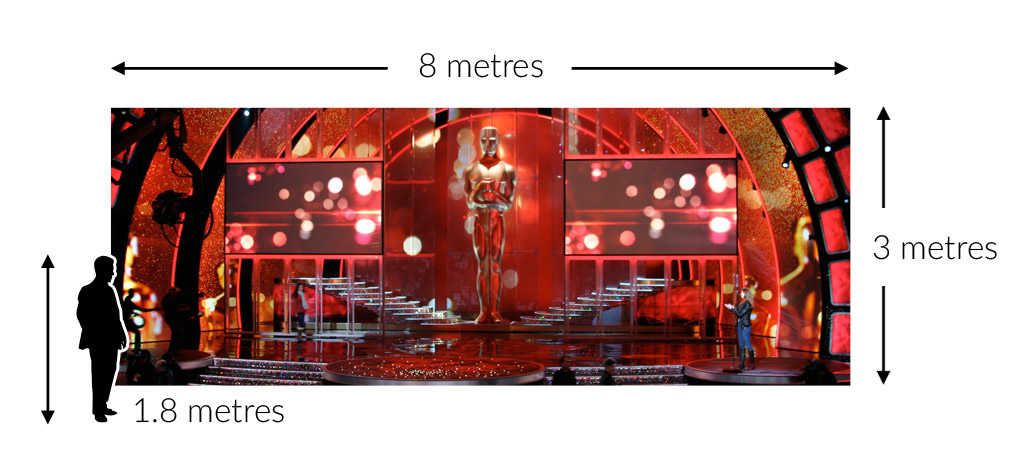 If you're interested in reselling Pro Display products, why not sign up as a Registered Reseller – build your business, and help us share the vision!